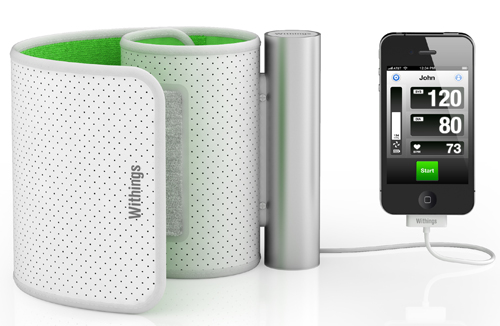 Back at the CES, held in Las Vegas during January, Withings unveiled its iPhone-connected blood pressure monitor. Now, users may be delighted to know that they are now able to order one of these devices.
The Withings blood pressure monitoring equipment will be compatible with the iPhone, iPad and iPod Touch and will retail at a price of $129, which is about three to four times the price as other off-the-shelf equipment available on the market.
Blood pressure results can easily be sent to health sites like Google Health and MicrosoftVault, or even directly to your doctor.