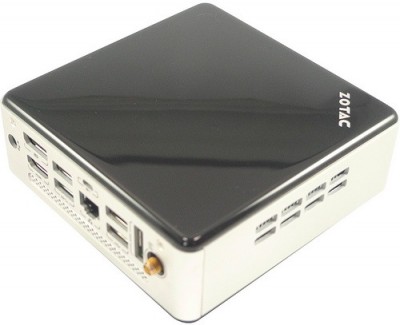 Zotaz recently announced its new Zotac ZBOX mini-PC at Computex, which is powered by VIA's latest dual-core processor and runs on VIA's low-power Nano X2. The device measures a mere 12 x 12 x 4cm.
The ZBOX mini-PC comes in speeds of either 1.2 or 1.6GHz and is equipped with native 64-bit software support, VIA's PadLock data encryption engine and is compatible with the other processors on offer by the company, including the Nano, Eden, C7 and C7-M.
The ZBOX mini-PC also comes with an SD card reader, two USB 3.0 ports and HDMI and DisplayPort outputs.
The company did not make any announcements as to pricing or availability.