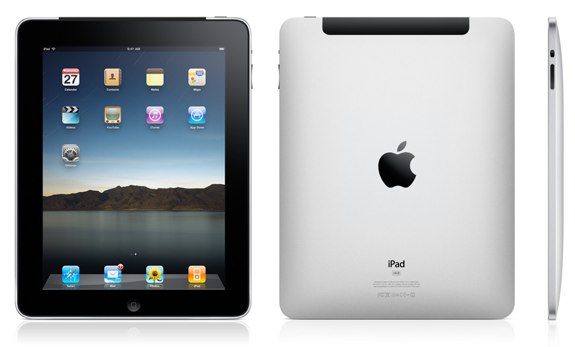 You can't walk into a phone store, mall, or electronics retailer without seeing a bevvy of tablets on display. Instead of using clunky laptop computers with keyboards attached, tablets are an easy way to both access the web and use the innovative apps that are featured on smartphones. Because of the touchscreen technology featured on these devices, it is a more high-tech method of browsing than traditional computers.
Sometime in the future tablets may take over as the predominant computing technology over desktop and laptop models. Here are 5 reasons why owning a tablet will overtake computers in the years to come:
Specialized Browsers
With geolocation technology and browsers, like Amazon Silk powered by extensive cloud networks, using a mobile tablet to conduct searches wherever you are is an effective way to find relative information about your current location. Cloud networks are able to predict what you will search for and give you results based on real-time algorithms.
Lower Price
Purchasing a quality laptop can cost up to $1,000 and extra if you want virus protection, Tech Support, and a warranty. The most expensive tablets are iPads which can cost over $600 if you want a version with extensive memory. There are plenty of other tablets that run on Android's Honeycomb software which cost a fraction of the price of a PC or Mac. HP even has their tablet priced at a ridiculously low $99.
Versatility
Not only do tablets perform all of the functions of computers, they also do everything a smartphone does except make calls. You don't need to carry it around in a bag with its power chord because the battery life is enough to get your through an entire day at work. The games and apps on tablets are also much more interactive because you are using your fingers to perform actions.
Ease of Trading Ideas
The most effective way to exchange media, currency, or ideas through a computer is to send emails, credit card numbers, or social media messages. With NFC technology soon to become common in all mobile devices, we will no longer have to rely on physical properties for our exchanges. By simply being in range of another tablet device, you can share songs, movies, and other recording with friends. Google is going to introduce a new commerce system that will allow you to
Paper Replacement
Amazon has recently released a color tablet version of their popular Kindle series of eReaders. This will revolutionize the way we use books and read materials that have traditionally been printed out for us. Kindle's are priced as low as $79 now, and ebooks are cheaper and more environmentally friendly than their physical counterparts.
If you are skeptical about purchasing a tablet device, don't be. Instead be skeptical about throwing a lot of money into a laptop or desktop that will become obsolete as soon as you leave the store.