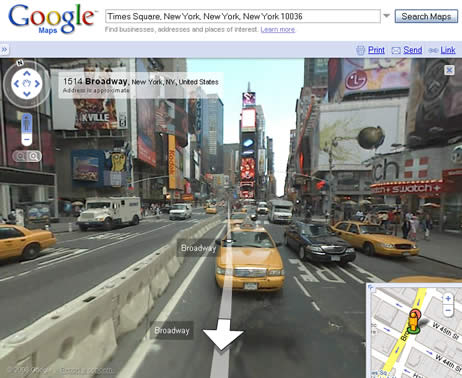 A smartphone is an irreplaceable tool for many people. No matter what field of work you're in or what you need to do, there's a high probability your smartphone can help you do it or even do it for you, with the appropriate application, of course. With most smartphones having an integrated GPS transceiver, a smartphone is also an amazing tool for travelers.
Doesn't matter if you travel frequently or it's just a one-time vacation to that destination, your smartphone can definitely help you. Of course, you'll need to know the right apps for the job, that's why I've provided 5 of the best below:
Google Maps. Google Maps is the premier online destination if you want to find an address, view some photos from a specific location, spy on foreign countries and more. The Google Maps app is available for all major platforms, since it's a web app that can be accessed from any device with a browser (of course, Android and iPhone get preferential treatment and specially made apps with unique features). You can use it to find destinations, reviews of various locations/businesses, find the best way to get to a location, and more.
TripAdvisor. TripAdvisor is one of the largest websites that specialize on travel and travel destinations. If you want to find restaurants, hotels, flights and other transportation to almost any location in the world, you can use their app for smartphones to do it quickly and easily. You can also view reviews of hotels, diners, tourist attractions and more, but be careful not to brush away a destination because of a bad review – what one person hates, another one may like.
Foursquare. Foursquare is an interesting augmented reality game that really transcends the definition of a game, since it can be really useful for travelers and other people, as well. You can use it to find the best locations in a town, and the reviews are written by other users, which are most likely locals as well, so you can be sure that they know what they're talking about. You can also find directions to any location around you and find other people to connect with using the service.
OpenTable. OpenTable is the largest online service for reservations at over 15,000 restaurants around the world. It operates in the biggest countries and cities, so if you're visiting a tourist friendly town/city and want to go to a popular restaurant, you can book a reservation even before you leave your country – useful if there's a month long waiting list, for example :-).
Taxi Magic. Taxi Magic is just like OpenTable above, only for taxis. It is currently only for the largest US cities, but it's expanding quickly. You can not only order a taxi, but also track it using the app, so you know where it is and how long would it approximately take to get to you.
There are many other useful apps on the marketplace, just open the Market app and do a search – I have no doubt you'll find something you can use for your travel and adventures.