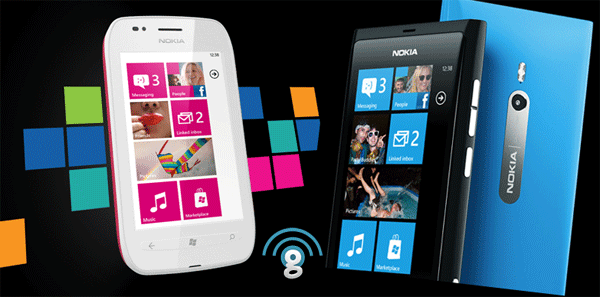 The mobile industry is very fast paced, and a lot of things are happening every single minute. It would be near impossible to keep up with all the details, but thankfully you don't have to – most of the stuff doesn't really matter, because even though a lot of new technologies seem great on paper, for example, not many people will actually use them.
Of all the news and developments in the mobile industry this week, the following five stood out the most:
Google demoed Android 4.0 Ice Cream Sandwich
After months of waiting, Google finally announced and demonstrated the next version of Android – code named Ice Cream Sandwich, it is the biggest release yet, with a lot of improvements and new features over previous versions. It is also a universal OS for both tablets and smartphones – something that its predecessor Honeycomb was supposed to be. Among the new features are the face unlock, revamped Google apps, live effects in the camera app, Android beam, Google Plus integration, and a new user interface.
Apple's MacBook Pros received a quiet and small specs update
Apple has rolled out some updates to their MacBook Pro line of laptops, bumping the overall speed and storage space up a notch. The 13 inch models now have a 2.4 GHz Core i5 and 2.8 GHz Core i7 dual core options, instead of the old 2.3 and 2.7 GHz models, while the hard drive capacity is now 500 GB for the basic configuration and 750 GB for the more expensive model. The 15 and 17 inch MacBook Pros follow the same path, with their Core i7 processors being replaced with 0.2 GHz faster versions – not much, but considering they're quad cores, it's pretty noticeable performance wise. The previously optional Radeon HD 6750M is now standard on the 15 inch model, with the HD 6490M gone, and both the 15 inch and 17 inch have the Radeon HD 6770M as the highest performance option.
Nokia announced their first Windows 7 phones, Lumia 800 and 710
We've been hearing about Nokia and Microsoft's partnership for quite a while now, and finally, the company has made their first Windows 7 Phone smartphones official with the Lumia 800 (aka the Sting Ray), which Nokia dubs the "first real Windows 7 smartphone" and Lumia 710, a more compact, lifestyle version for those who don't need high end specs. I guess we'll get to see whether the partnership will work out or not in the following 1-2 years (Nokia seems to be sure they'll have a "large" portion of the market by then).
Nintendo continues to lose money and market share
Nintendo is really going through some bad times right now, especially in the mobile market, where their 3DS console is losing market share (after not even gaining any) faster than you can blink. That's mostly because smartphones are taking over and you'd really need to be something special (like the Sony PSV) to be able to compete. Anyway, for the second year in a row, Nintendo is losing money, and this time it's almost one billion US dollars, with their report saying they lost $923 million – a 40 percent drop over the year. I'm guessing their oversized Wii U controller won't help?
Sony is buying out Ericsson's share of Sony Ericsson
Finally, after a long time of people wondering why the heck are Sony's phones not named just Sony, the company decided to buy the 50 percent share from Ericsson (yes, that company still exists, although it doesn't make good cell phones anymore) and actually get the whole stake in the joint venture that slowly became a Sony brand. After paying off Ericsson and getting all the patents, we can expect the future smartphones to be even more Sony-like and to drop the Ericsson part from their name, which is a good move for the brand.
There's a lot of things going on in the mobile industry nowadays, with a lot of new product releases from various manufacturers, as well as new technologies that have the potential to change the way we interact with smartphones, tablets and computers in general. Come back for the latest updates and news!