There are over two dozen smartphones on the market today, and it's getting increasingly harder to choose between them. With new ones coming out every six months, each one faster and better than the previous, it's tough to decide whether you should go with a new high end smartphone, get a new affordable model or go with an older model that was high end a year ago (the latter is the best choice, by the way, but you lose in "coolness" using an older phone :-)).
Obviously, the best smartphone would be powerful, nice looking, affordable/cheap and relatively future proof, as well – it's not easy to find all of those in a device, but they're out there. Below you'll find my list of smartphones that conform to those specs and would make a great purchase:
Motorola Atrix 4G. The Atrix 4G was one of the first dual cores to be demonstrated and it has quite a lot of unique features inside the small body, including a separate OS to drive the media and netbook dock, which transforms it into a full-fledged entertainment center or netbook for work – you can even use the full version of Firefox on it. The specs are very nice and definitely future proof, with the phone featuring a dual core processor with 1024 MB RAM, 4 inch LCD display with qHD resolution, a micro SD card slot in addition to 16 GB of onboard storage space and a big 1930 mAh battery to last a whole day.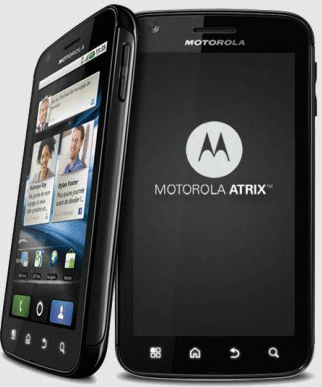 T-Mobile G2X. The G2X, or more precisely, the Optimus 2X, was the first smartphone to run NVidia's dual core Tegra 2 platform, and aside from being blazing fast even when compared to the newest monsters, it's got a lot of nice features as well. The 4 inch IPS LCD on the front is one of the most beautiful screens you'll see, and the phone has two cameras, HDMI out (with mirroring support), HD video recording, a microSD card slot, two speakers for better sound and all the other stuff that you might need in one attractive slim body made out of metal and glass.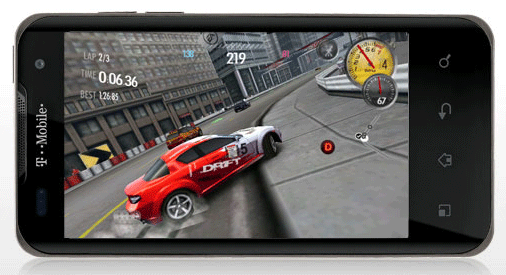 Samsung Galaxy S. The Galaxy S might be the oldest smartphone on this list, but it certainly deserves the place. It's a very nice looking device, and it's pretty powerful, too – it's 1 GHz Hummingbird processor can rival most of the newer single core CPUs, while the PowerVR SGX540 graphics adapter is still one of the top 5 on the market – few others come close in gaming and 3D performance. The main attraction, however, is the display – it's 4 inch Super AMOLED is still one of the best on the market, and it's got vivid colors, deep black levels and a great visibility in direct sunlight – it's almost perfect. Add to that the fact that you can get it for free (from Best Buy) and you've got a winner!
T-Mobile Sidekick 4G. The Sidekick was always the best phone for heavy texting, and it's latest iteration brings the power of Android with it, as well. Now you can use the superior keyboard not only for messaging and emails, but also for document editing and playing games on the go – and with the 1 GHz processor, 512 MB of RAM and the nice 3.5 inch touch screen, it's easier than ever before. The phone also looks pretty hip and unique, so it's a great choice if you want to stand out.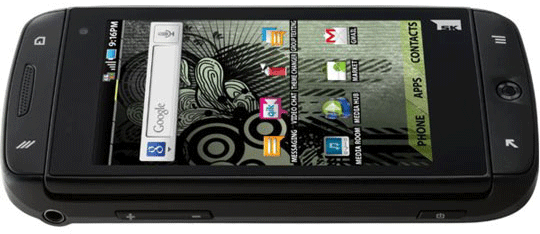 Motorola Droid 2 Global. If you want something more professional, but still with a QWERTY keyboard, I'd recommend the Droid 2 Global. It's a great smartphone – it's built like a tank, looks pretty unique, has enough processing power for anything you'd like with its 1.2 GHz processor and 512 MB of RAM, a very nice display with a resolution higher than normal (854×480 – perfect for viewing Web pages, documents or wide screen videos) and a nice price to boot, since the Droid 3 has taken its place and the current stock must go. It's available on Verizon, but it can be unlocked for free and used on any network, including GSM networks with a SIM card (it's a global phone after all, as the name says).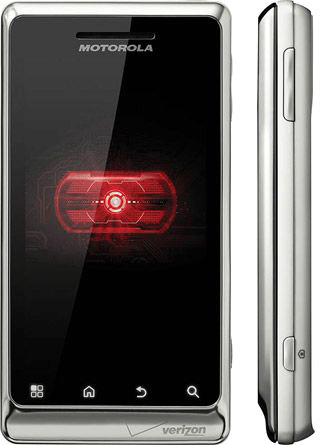 Of course, the market is constantly changing, and there are a lot of better smartphones coming out in the following months, with older high end becoming cheaper while still not losing in performance – if you don't like any of the above phones and can afford to wait a bit for your favorite ones to come down in price, you should do so. Otherwise, at the moment, the handsets listed above are a pretty good choice for anyone.