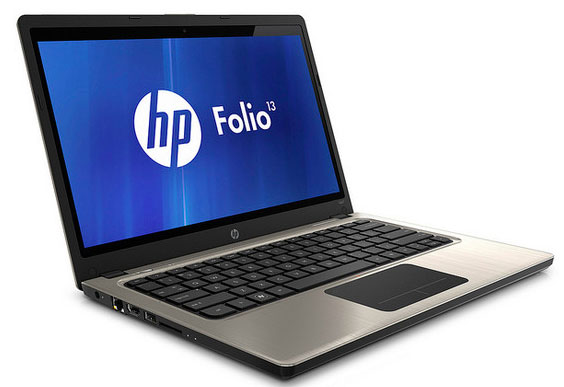 HP is undoubtedly the leader on the business laptops market, producing and selling more laptops worldwide than its closest competitors, Dell and Lenovo, and with a high quality that has been pretty much unbeatable (say what you will, but the Elitebooks are top of the line when it comes to build quality and specs – they have the best hardware and there is practically no plastic anywhere, unlike the various Dells or Lenovos).
Oh, they also have a consumer line of laptops (and desktop PCs), but the quality control there is pretty bad as of late – sure, the laptops are good, well built, but when they fail, you're pretty much on your own or you have to wait a month before your get your repair or replacement – I really wish they would fix that.
Regardless of that, HP will continue to release new laptop models for everyone, and just recently, along with the refreshed Envy line (which look a lot like the MacBook Pro on the inside), they also released their first Ultrabook… or so they claim. In fact, their Folio 13 laptop is not quite up to Ultrabook specs, it's more like an ultraportable workstation, but that might actually be a good thing, as the specs are actually better in some regards than the other Ultrabooks.
The new laptop has a 13.3 inch display, which is encased in a pretty slim housing – the whole machine with the lid closed is only 18 mm – definitely thin, but not up to the par with the Ultrabook specs. Come to think of it, the new Elitebooks are also a lot thicker than the previous line – maybe HP's lead engineers just got the wrong prescription glasses and everything seems thinner to them :-)?
The weight confirms its not-quite-Ultrabook status – the Folio 13 weighs in a hefty 1.5 kg – not bad for an ultraportable, but not acceptable for an Ultrabook, either. In short, this laptop is like Pluto (the planet/plutoid/dwarf planet).
Jokes aside, the Folio 13 is a pretty well-equipped machine – it will come with a Core i5-2467 CPU standard and will have a Core i7 upgrade option for those wanting more power, 4 GB of DDR3 RAM (also upgradeable), an 128 GB SSD, USB 3.0, Gigabit Ethernet port (which many business users will find useful), and a full sized HDMI out port. The island style keyboard will be backlit, which is a nice addition. The screen will sadly only be available in 1366×768 pixels resolution, and it will be glossy to boot – not too great there.
The laptop will be able to outcompete the Ultrabooks when it comes to the price – for all of the above, you'll only be paying $900, and knowing HP, you'll also be able to get a $100-200 discount using a coupon or rebate, as well, so you can get a very nice ultraportable laptop for a pretty low price on the end. If you can't wait for the Folio 13, perhaps you should take a look at the Envy 14, which as similar specs, but is slightly bigger.