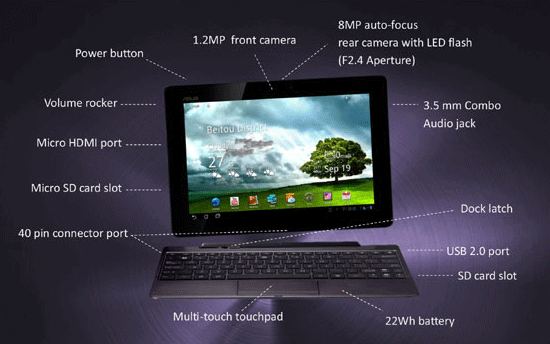 As always, the tech industry has managed to churn out some pretty newsworthy hardware and developments, and below you can find the most important ones for the past week:
The first quad core tablet was officially announced
Asus has announced their successor to the EEE Pad Transformer, the Transformer Prime – a pretty impressive piece of technology, and it's the first tablet to run on NVidia's new Tegra 3 platform, which features a quad core processor, as well as a 12 core GeForce GPU, making it the fastest solution for mobile devices on the market. The Tegra 3 is 2.5x times faster than the Tegra 2 in games and heavy applications, and the Transformer Prime itself is thinner, has a better design and a longer battery life.

Adobe officially gives up on Flash Player, focuses on HTML5
After a long struggle to bring Flash to mobile devices and make it less resource-intensive, Adobe has finally given up on it and has decided to focus on HTML5 for video and web apps, instead. The move was heavily criticized by many executives and shareholders, although most users and developers agree that it's the right move – it looks like Steve Jobs was right when he chose not to focus on Flash support for iOS.

Motorola's Lapdock 500 goes through FCC
The Motorola netbook dock for the Atrix 4G is a pretty great accessory, but sadly, it's not compatible with anything else but that phone. Motorola decided to release a more universal model – it's called the Lapdock 500 and it's compatible with all of the new Motorola phones out there, which have the usual USB+HDMI ports combo. The gadget also features a slight redesign and improvements in the hardware, as well as the integrated Webtop software, and is now going through FCC – expect it to arrive in the US by next year.

Comcast has started replacing IPv4 addresses with IPv6 in households
In a surprising move, Comcast became the first large company in the US to actually start assigning the new IPv6 IPs to common customers and households. They still maintain the old IPv4, and will continue to do so until the new standard is widespread enough, but unlike AT&T, Time Warner and Verizon, for example, they're actually doing it now (although Verizon said that 4G LTE customers will get IPv6 addresses, too).


Intel announced and detailed the Haswell chips
While the Sandy Bridge processors are beating just about every performance benchmark out there, and Ivy Bridge is on the way (with even more performance, less power consumption and the new tri-gate transistors), Intel has already showed a working prototype of the next generation of chips, code named Haswell. The platform features a lot of improvements in performance, heat, power consumption (it can even run off a small solar cell!) and takes another step forward towards a tighter integration of components by unifying the north bridge and the processor cores (as well as the graphics chip and memory controller) on one package – if the trend continues, we might just have whole computers the size of a current Core i7 package by ~2020.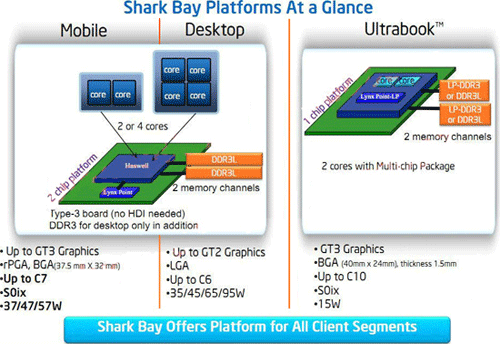 image source: ChipHell
Microsoft approved the Windows Phone 7 rooting app on the marketplace
In a surprising move, Microsoft approved a $9 app that lets users gain access to core Windows 7 Phone files, as well as install apps from sources other than the official market. This is a good thing for the developers and user communities, and I have no doubt Microsoft knows that (hence the approval). Now you'll be able to install your homebrew apps, further modify the OS and its settings and potentially overclock it and flash custom WP7 ROMs, like they used to do with Windows Mobile before.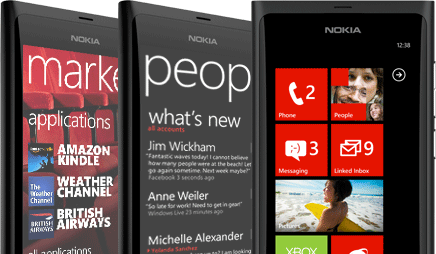 Keeping up with the latest developments in the tech and mobile industries is quite a daunting task, but fortunately, you don't have to know them all – just the most important ones. Stay tuned for the next Top list on GadgetMania!