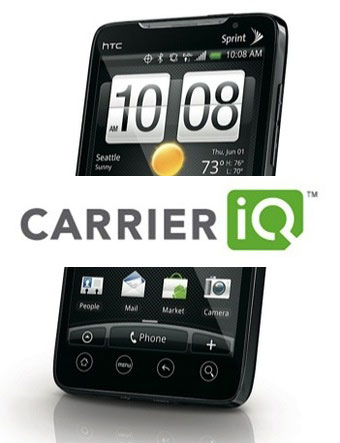 Cellphone users are once again asking if their mobile devices are spying on them after another piece of software was found, hidden on millions of devices, recording almost everything users do with them.
Carrier IQ is the latest company targeted by a class-action lawsuit and an investigation, after it was found that its software, known as Carrier IQ, is being used on more than 150 million mobile devices watching what owners of Sprint and AT&T smartphones do with their devices. This include what people type and the numbers they dial on their devices.
According to information, however, it does not appear to transmit every keystroke back to the company, but will only kick into action when a problem is identified, such as a telephone call that does not go through.
According to mobile security firm, Lookout the software has been developed in partnership with carriers. The sole intent of the software is to improve network performance.
AT&T confirmed that the software is being used, in line with their privacy policy, to improve wireless network and service performance.
Carrier IQ confirmed that the data gathered by the software is stored by the phone companies or at Carrier IQ's facilities. They said that the data are not being sold or made available to third parties.
The information on Carrier IQ's software was made public by a programmer, Trevor Eckhart on his blog. Carrier IQ threatened him with a lawsuit if the information was not taken down. The Electronic Frontier Foundation took Eckhart's case and the software company stopped with their actions.
This week, Eckhart released a video, which shows Carrier IQ's software logging keystrokes on an HTC EVO 3D from mobile carrier, Sprint.
Apple Inc already confirmed that it had stopped supporting Carrier IQ in the majority of its products.
For those interested in removing the software from their devices, the bad news is that there are no easy way to do so without making use of unsanctioned third-party software.
According to Carrier IQ, it is still too early to tell whether the company will be making any substantial changes to its software.