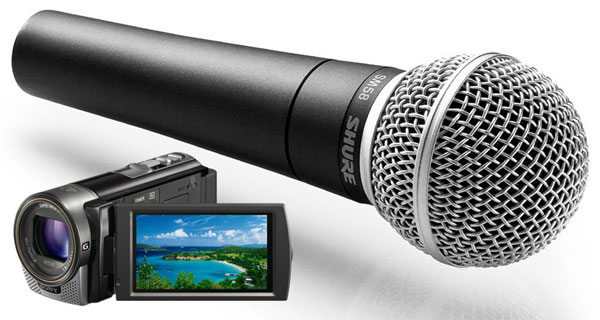 Blogging has gotten very popular lately, and while it has all started with text posts and uploaded pictures, things have rapidly moved towards the video and audio mediums, especially with the ever increasing popularity of Youtube (which got 26 Billion views last month alone!). There are a lot of great podcasts (i.e. audio-only) and video casts/clips out there, but for every good piece, there are like 10,000 bad ones which no one knows about.
If you want to get started with video blogging AND you're serious about it, the first thing you'll have to do, aside from studying some of the aspects of recording video and audio, is get the actual equipment that you'll be using. Sure, you could use your laptop's webcam to start or train, but if you find that you like it or you want to actually start at a relatively high level of professionalism (and you're sure that you can do it), you'll want to get some decent equipment for the job.
The most important parts are the camera and the external microphone, and while it was pretty much impossible to find a good quality camcorder and microphone for a low price just a few years ago, today you can easily get some pretty impressive hardware without breaking the bank (heck, even the software can cost more!).
Technically, you could do away with just a camcorder, but that's only if you're shooting from up close AND your room is quiet all the time. If you'll be shooting from more than 3-4 feet away (showing something on a whiteboard, for example), or you don't want to record every sound out on the street, in other parts of your home or your footsteps, you'll need a separate microphone.
For an affordable camcorder, I'd recommend the Sony Handycam HDR-CX160 – it costs less than $350 in most stores, can shoot clear Full HD 1080p video even in low light conditions thanks to the Exmor R sensor, has a 42x zoom and 16 GB of inbuilt memory, along with an SD card slot, and a very nice external display for monitoring in real time.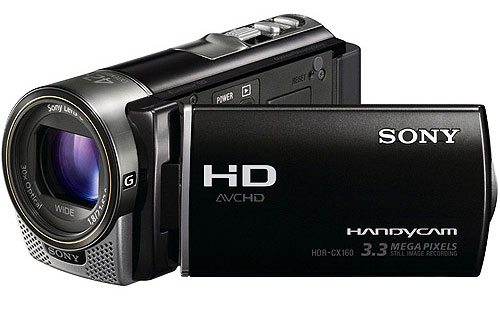 If you want to have a more universal device, or will be shooting pictures for your blog/videos, in addition to video, a hybrid is a perfect choice, and two of the best hybrids in my opinion are the Canon SX1 (pretty old, but still very good, and it has a wireless remote, which can be useful) and the new Panasonic Lumix FZ150 (which has an integrated mic-in jack, making it much easier to record synced video and audio, and get higher quality sound using a hot shoe microphone when traveling or outdoors), both of which are great for photography and video, with nice, big articulated displays that you can easily use for monitoring. They also cost around $450, and for that price, you won't be able to find a separate camcorder and a good digital camera, for sure.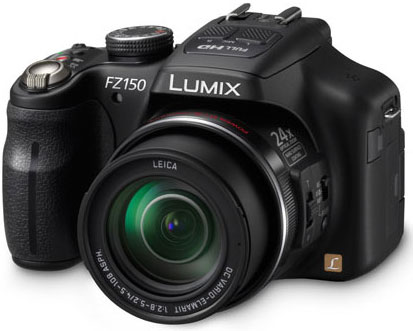 If you'll be filming outside, any video recorder would do, but if you want to go extremely light when traveling, you can always use a cheaper travel camera, like the Lumix ZS3, which supports HD video, has 2 good integrated microphones and costs about $250 – I even think it can be used as a main camera, as well.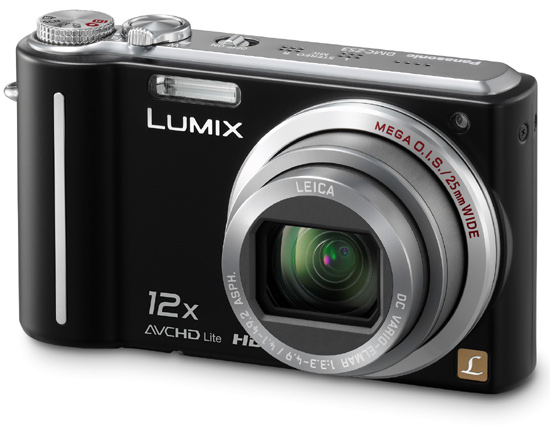 As far as a microphone goes, for blogging, pretty much any unidirectional dynamic mic would do, and it will sound much, much better than the one integrated into your laptop or camera – you'll see the difference right away. The Shure SM57 or SM58 are perfect choices, as you can see from all the recommendations online, and they cost about $100, but you can find decent ones for $40-60, as well – anything lower tends to sound very bad, though, and isn't worth the trouble.
Of course, you'll be connecting the microphone to your computer, so you'll need to sync the video/audio later on (unless you're connecting the mic straight to the camera, as you can do on the Lumix FZ150 or any professional camera), but that's a matter of software. All I can say here is that the easiest way is to record audio/video continuously, adjust on the go as you monitor the screen on the camera and cut all the bad footage later – if you're shooting a 10-minutes episode, 16 GB of memory on the camera should be enough for about 1 hour or more of footage, so there's a lot of room to play.
With either of the hardware recommended above, you'll get a very nice video and audio quality, easily comparable to what you see on TV or the best YouTube shows out there – the rest is a matter of hard work at editing all that you've filmed and becoming better on camera yourself.
I hope this article helped you in your way to starting video blogging, and I wish you good luck in all endeavours!