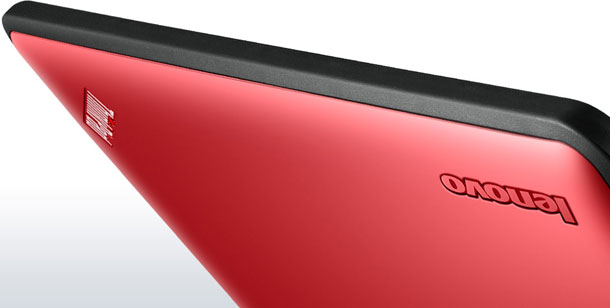 Lenovo is definitely reaping all the benefits that came with the ThinkPad brand, but it might be that they're spreading themselves too thin. The latest ThinkPads, while still having the great build that they're known for since the IBM days, feel a bit cheaper and have a higher failure rate.
But anyway, Lenovo seems to think that the brand would fit well in class rooms, with a few modifications, of course. One of their latest products, the ThinkPad X130e (which is not a successor to the business oriented X120e, as it turns out) is aimed at the education market, and is meant to be sturdy enough to repel any first graders (or nine graders if need be :-)), as well as look attractive enough from the teacher's desk, which is why it's got a colored finish on the lid.
The painted lid actually looks pretty weird, since usually black goes along with ThinkPad, but the laptop also has a different design on the inside, as well. Instead of the good old square forms and straight corners, the X130e uses the same round corners and inverted hinges as the consumer Lenovo laptops, which is not bad but it shows that this is not a "real" professional machine.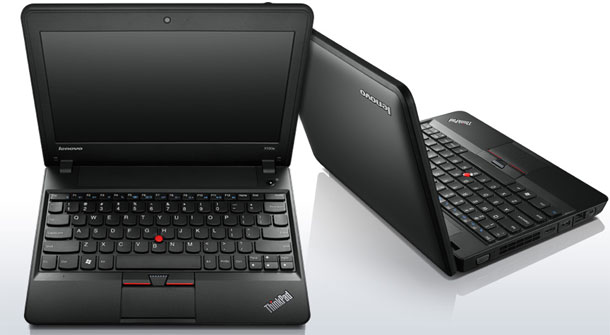 The build quality is pretty high, though, with Lenovo using the usual metal frame with a plastic exterior, although in this case the palm rest is not easily removable. The laptop is quite heavy for an almost-netbook at 1.78 kg. There's also some ruggedization on the outside, as well – the X130e has a rubber carcass on the outside, as well as a thicker plastic bezel around the display, which makes it as big as some 13.3 inch laptops, despite it having an 11.6 inch display.
Speaking of which, the display is pretty normal – a glossy 11 incher with a nice (for this size) resolution of 1366×768 pixels and decent colors/contrast/brightness – nothing out of the ordinary, but good enough. You've got a basic selection of ports around the housing, including three USB ports, HDMI out, VGA out, Ethernet ports, as well as a 3.5 mm audio jack and an SD card reader – not much, but you can do away with less.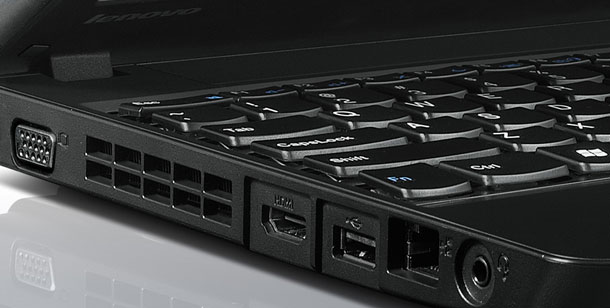 Performance is not going to be stellar, either, but the Core i3-2367M dual core processor is more than enough for anything you may need to install and run, except games, of course (which is a bit weird, but yeah, you don't want kids playing games instead of studying). The graphics adapter is an AMD Fusion E-300 or E-450, and there are 2 GB of RAM under the hood. The pricing is not bad at all and would make one think twice before choosing another laptop or even a tablet – Lenovo is pricing the X130e at $469 starting price, which is about right for a netbook, and this laptop is more than that.
Who needs a touch screen when you can have a cheap, rugged machine that can do so much more for teachers?