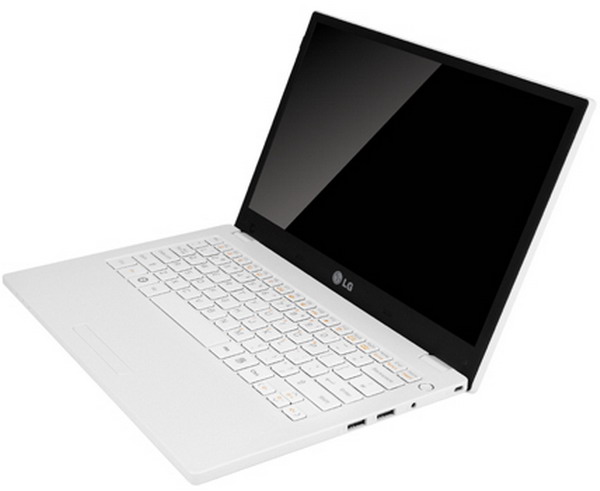 LG is usually the company that offers affordable and pretty reliable laptops for people on a budget on the US and European markets, which is very much unlike most of their other electronic products, which are most often considered some of the best in the world. But they\re not actually bad at making computing devices, as they've demonstrated with their smartphones (they released the first dual core smartphone in the US, and it's still one of the best) and apparently with their laptops, too, a lot time ago on their home market in South Korea.
And now, LG seems to be set on repeating their smartphone success in the West, only this time with the new generation of laptops, the Ultrabooks. They have already announced the P330, which has just gone on sale in South Korea and will be coming to the US next year (hopefully the plans won't change), and along with it, they also demoed the P220, an even more attractive Ultrabook, which fits quite a lot of hardware power inside an 11 inch chassis.
Most of the Ultrabooks on the market at the moment, with some rare exceptions, have a 13.3 inch display, but the P220 stands out quite a lot with its 12.5 inch IPS display, which fits inside what would usually be an 11.6 inch laptop. It's the same trick that Sony pulled with their F series, which had a 16.4 inch display inside a 15.4 inch chassis, offering people the best of both worlds when it came to portability and screen size. The P220 does the same for Ultrabooks buyers. The build quality is great, with LG using the same unibody design as on the MacBook Pro and Air, which makes it very sturdy, although you wouldn't want to drop it, anyway.
The screen is quite beautiful, and even the 1366×768 pixels resolution that usually causes a twitch on most people's faces, is perfect for the size – any smaller and it would be hard to actually do any work on it. Being an IPS display, the viewing angles are pretty much perfect and the color reproduction, contrast and brightness are all on a high level (the latter is thanks to the nice LED backlight).
The selection of ports is pretty standard, and I really don't see how people would use more than what's offered on this ultraportable – with 2 USB ports, a HDMI out port, display port, audio in/out jack, Wifi, Bluetooth and an SD card reader, it's got everything a road warrior would need.
Performance should be on a decent level, too, especially for such a small Ultrabook. Although LG originally promised a Core i7 processor, it probably was too expensive and hot for the chassis, so they replaced it with a Core i5-2467M processor, running at 1.6 GHz on each of its two cores and overclocking to 2.1 using Turbo Boost when it's needed). Thanks to the 4 GB of DDR3 memory and the integrated Intel HD Graphics 3000 graphics adapter, the owners should be able to run most of the current apps, as well as some older games (the HD 3000 is surprisingly good at older games, at least on the normal mobile Core i5's). The storage space is provided by a 320 GB, 5400 RPM HDD, which can be replaced with an SSD should you wish to.
Unfortunately, you'll have to pay around $1600 for this 20.9 mm slim beauty, which is definitely on the expensive side, but if you want the most portable Ultrabook with a decently big display that money can buy, this is one of the best choices.