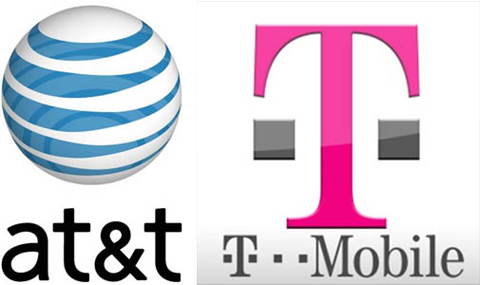 The $39 billion proposed merger between AT&T and T-Mobile USA appears to be on life support. The Department of Justice has announced its opposition, the two companies have withdrawn license transfer applications, and legal experts say that AT&T's case appears unwinnable. The company has not been discouraged, however, and has announced its intention to continue fighting the DOJ lawsuit in court. The government wants to block the merger based on antitrust regulations, arguing that a combined company between the two companies would reduce competition and hurt the public interest
With a straight court battle unlikely to end favorably for AT&T, analysts are already looking ahead to predict the ultimate outcome of this episode.
While there are many more possibilities out there, here are a few of the main long-term scenarios:
Selling Off Assets
To comply with federal regulators, AT&T has considered selling off assets as a way to lessen the size of the proposed merged company. These assets would likely come from T-Mobile coffers and would likely have to include wireless spectrum and customers in order to make any difference. While the sale of T-Mobile assets to smaller companies would likely appease regulators, it may take up to 40 percent of assets to accomplish this – a percentage that may negate any benefits of a merger in the first place.
Joint Venture
If the merger is rejected, some analysts think that AT&T and T-Mobile will enter into a joint venture. This would allow many of the benefits of a merger without having the same potential impact on the consumer base. However, AT&T may worry that T-Mobile will only continue to struggle as a semi stand-alone entity, turning the partnership into a financially draining one.
Status Quo
Of course, a DOJ victory could simply return the mobile provider world back to the status quo. This would mean that AT&T is probably no worse off than it was before, besides spending a good deal of time and money on the current case. T-Mobile, however would likely continue to struggle.
New Sale
As part of a failed merger, AT&T would owe $4 billion in break-up fees to T-Mobile. If the latter used this infusion to shore up its network and improve its marketability, there's a good chance that a provider like Sprint would make a bid for T-Mobile in the near future. A merger between those two would create a viable third competitor to AT&T and Verizon Wireless, meaning that it would likely pass DOJ muster.
These are just a few of the potential outcomes if the deal gets rejected in its current form. What does this mean for the consumer? If the merger were approved, few things would change day-to-day – you wouldn't, for example need to constantly refer to Anywho.com because your friends lost their old numbers – but competition would certainly decrease and price increases would likely follow, especially for those who formerly had lower-cost T-Mobile plans. If the merger is not approved, however, the above scenarios show that the consumer may not be better off. And, either way, it's an issue we're going to have to keep a close eye on in the upcoming weeks and months.