There are literally dozens of accessories for the iPhone, and while a lot of them are pretty good and allow you to significantly expand the capabilities of your favorite iDevice, there are some that look so weird or have such a peculiar feature that you start wondering why they even exist. Here are just a few of the weirdest and most ridiculous gadgets you can find for the iPhone:
iNuke Boom

While this gadget is more useful than the Lens Dial, it looks ridiculous! The iNuke Boom is basically a giant speaker box that has a dock for your iPhone or iPod, and you can use it as your home music center. The concept it not that pad, and it's better than the others on the market with their tiny size and pathetic stereo sound, but at 8 feet wide, 4 feet tall and 700 pounds (!), it might be a bit of an overkill. However, if you keep all your music on your phone and want to always rock it out loud, this 10 kilowatts system may be what you need (to piss your neighbors off :-).
Photojojo Lens Dial
The Lens Dial from Photojojo may be one of the most pointlessly expensive accessories you can get for your iPhone. It costs $250 and what it does it basically turn your iPhone 4 (it doesn't fit the previous iPhones) into a pretty ugly digital camera with macro, wide and fisheye lens, which you can switch between using the dial that they're installed on. It's big, looks pretty ugly and did I mention it costs $250? Plus the iPhone's camera is not that good to begin with…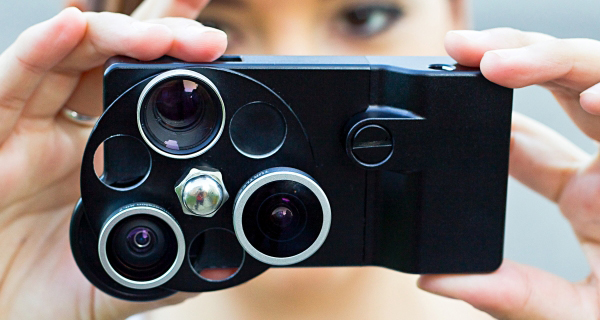 Freehands gloves
If you think about it, the Freehands glove is actually useful, but that doesn't stop it from looking pretty funny. It's basically a pair of gloves that gives you the ability to use your index finger and thumb on your touch screen device without taking them off. Frankly, if you need to use the iPhone or iPad in freezing weather, it might be better to rethink your line of work (or buy a more rugged phone).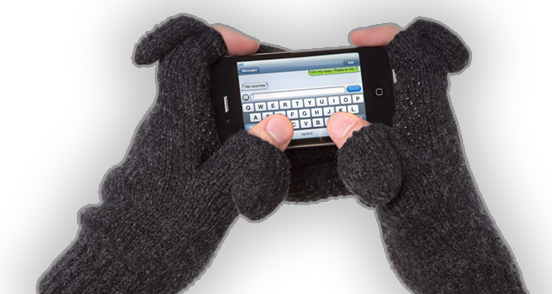 iControlPad
The iPhone is an awesome gaming console for when you're on the go, but the iControlPad wants to change that by making it just as bulky as all the consoles you left at home because you know, they're too big. The controller would be cool for some retro gaming, but surely you could wait until you get home to play on a Nintendo SNES on the big screen, couldn't you?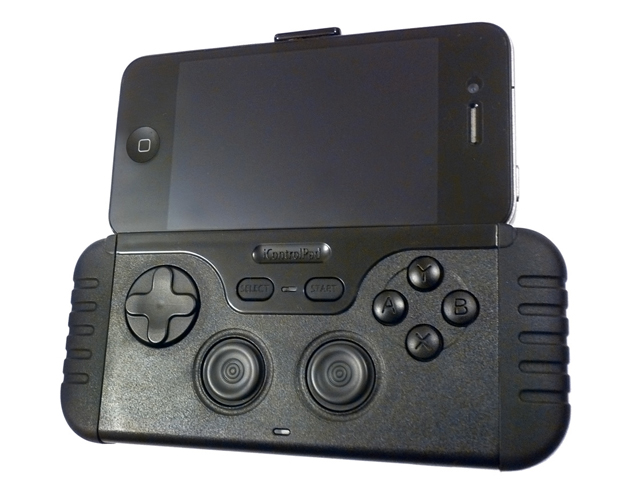 iPhone Tripod Mounts
There's about a dozen of these things, in all form factors and made out of most materials known to man. The iPhone (or at least the iPhone 4) is good for taking a quick photo or video, but if you need to be carrying a tripod with you, wouldn't it just be better to take that point and shoot camera, as well, instead of lugging around a similarly sized tripod adapter for the iPhone?
There's quite a lot more other accessories that are pretty weird, although a lot of them are interesting to look at. I found the above ones to be the most ridiculous, but don't take it the wrong way – they're fun and cool to look at (I suppose), but I would never buy one of them.