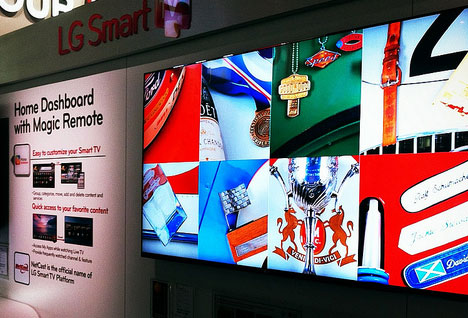 CES 2012 was quite loaded this year, with a lot of new technologies and products being demonstrated in pretty much any category you can think of. But, as always, most of the things presented wasn't something ground breaking or even that great – most products were new versions and rehashes of older stuff. However, some things really did catch everyone's attention and stood out from the crowd. Here are the top things at CES 2012 that have the potential to become big in the following months (or even years):
4K resolution displays. Forget 1920×1080, 4K resolution is where it's at this year! Quite a few companies have either announced or already released products using the new resolution (JVC has their projectors and camcorder and LG has shown off a 55 inch OLED 4K panel, which is simply gorgeous), and it looks like the days of Full HD are already numbered. 4K actually encumbers more resolutions: for the 4:3 format it's 4096×3072 pixels, for 16:9 it's 3840×2160 pixels (aka Quad Full HD) and a couple of other resolutions for other formats and purposes, but most of them are close to 4000 pixels horizontally. I think we'll have a lot of 4K TVs and cameras on sale by the end of 2012.
Ultrabooks. Ultrabooks are set to become big in 2012. Intel (which actually owns the trademark to the name) is planning a big advertising campaign, and with the new Ivy Bridge processors out soon and the second generation of Ultrabooks, they can definitely succeed. Make no mistake, according to Intel, Ultrabooks will replace laptops AND tablets all the same, which is a pretty bold claim, but looking at the sleekness of these products, their relatively low price and pretty good battery life, it's not that hard to see that happening.
Thunderbolt ports. Another Intel technology, the Thunderbolt interface will also see more exposure in 2012 and has the potential to become ubiquitous or even replace USB ports on laptops and desktop computers alike. The port is smaller in size, has a much higher transfer speed (up to 20 Gb/s!) and is hot pluggable. Apple was the first to use it in their MacBooks, which definitely says something, and now we're starting to see a lot of accessories popping up, including high speed SSD enclosures and even external graphics adapters.
Smart TVs. How can anyone forget smart TVs? Google TV might not be doing that well now, but there's no doubt that Internet connected TV sets are the future. The new version of Google TV has brought a lot of improvements, and most TV manufacturers said they're working on "smart TVs", so the game is on. Expect to see a lot of smart TVs and smart set-top boxes by the end of the year, on the market and in people's households.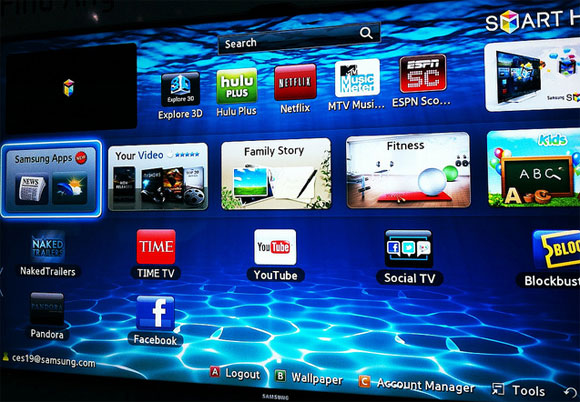 Transparent HUD glasses. Vuzix have announced their smart glasses that look like sun shades and have a transparent display inside (or more precisely, a projector and a special transparent light reflector), and Lumus have actually demonstrated a working prototype at CES 2012 and are in talks with manufacturers to produce it. These glasses are really exciting, since they basically allow you to browse the Web, watch video, work or play without on a big screen using your smartphone – pretty awesome!
Obviously, we can't really determine how things will turn out for any of the above products, but it's fair to say that among all the other stuff presented at CES 2012, they stood out. I believe all or at least most of them will become a trend this year.
image source: shugo01