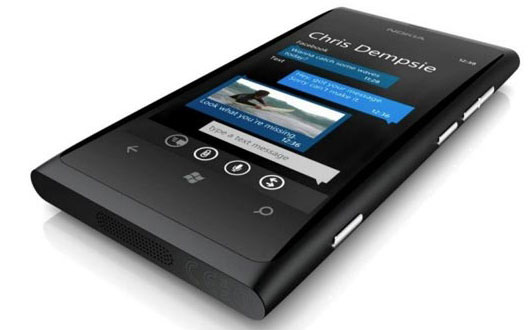 Nokia is one of the world's renowned multinational communications corporations, and is headquartered in Keilaniemi, Espoo which is a city close to Finland's capital Helsinki. Nokia manufactures an abundance of mobile electronic devices, also known as cell phones, and other gadgets related to communication. Nokia is one of the world's largest manufactures in cell phones and has over 132,000 employees across the globe.
Though Nokia is one of the largest cell phone manufacturers on the market, the first quarter of the New Year isn't looking too great for Nokia. As Nokia transitions to Windows Phone, they have reported a year-on-year decrease in their sales of the smart phones. Though sales were at a high of 31%, it gave Nokia an operating loss of about 1.2 billion dollars. With selling 19.6 million smartphones, the company did better than many predicted; 18.7 million was the prediction, however, Nokia still needs to increase sales. It seems as though Nokia is still dependent on their older Symbian for most of their revenue.
Most of Nokia's revenue comes from Europe which is traditionally the strongest market for the cell phone company. However, sales in Europe were at a decline of about 38% for the first quarter from €3.1 billion to €1.9 billion. All other countries were at a decline with North America being the biggest as it dropped from €233 million to €55 million.
Currently, Nokia has sold over one million Lumia gadgets. In many markets, there is a trend towards purchasing a lower-priced smartphone differing from the traditions strengths of Symbian, thus changing the market conditions with an increase in Lumia phones and a decrease in Symbian phones than what Nokia had anticipated. Never-the-less, Nokia plans to break even after the first quarter of 2012.
via TheVerge