The mobile industry never sleeps, and thanks to the beginning of a new year and CES 2012, there are quite a lot of things going on at the moment. You don't have to know about all of them, but it would be a good idea to have some information about the most important stuff. With that in mind, here is the top news that happened during the past week:
ITC says the Motorola Droid series does not violate any Apple patents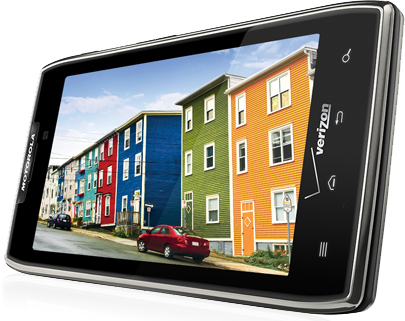 The patent war that Apple has been waging is quite ridiculous, but the after match is finally starting to pour in, and according to the International Trade Commission, Motorola's Droid series of smartphones does not violate any Apple patents. This is only a preliminary hearing, but it's almost certain that this will be the final outcome, so Motorola may be off the hook for at least some accusations.
Motorola Droid RAZR Maxx will start shipping on January, 26th
The Droid RAZR Maxx, whose huge 3300 mAh battery boasts a record breaking 21 hours runtime on a single charge, will start shipping as early as January, 26th. This is great news for everyone who was eagerly waiting to purchase the handset. The phone will most likely run for 2-3 days of moderate use on 4G LTE networks, which is even more impressive, and hopefully, we'll see similar devices from the competition, bringing back the long battery life that older cellphones had.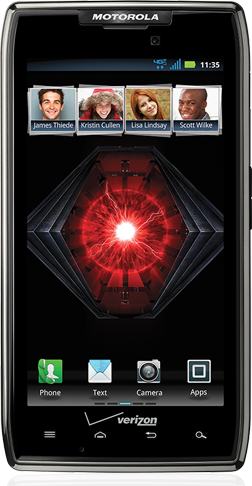 Texas Instruments demoes a wireless charging system that is almost ready for production
Texas Instruments wireless charging technology looks like it's almost ready for production. Despite its small and very slim profile, the inductive charger can provide up to 10 watts of power, which is enough to charge a tablet in a short time, and there's a smaller version for smartphones, which is limited to 5 watts. Hopefully, we'll see inductive chargers in new smartphones and tablets by the end of the year.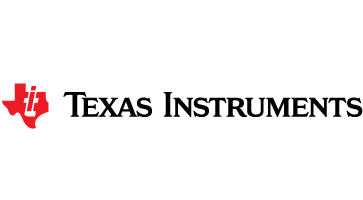 Nook Tablet's boot loader is bypassed, developers start porting Android ICS
Despite Barnes and Noble's efforts to lock down their new Nook Tablet (which runs a very limited version of Android), the boot loader has been bypassed and work is already in progress to bring Android 4.0 Ice Cream Sandwich to the device. If developers make it work at least as well as the Nook Color, that would actually make the Nook Tablet more attractive for buyers, or at least the modders/hackers crowd.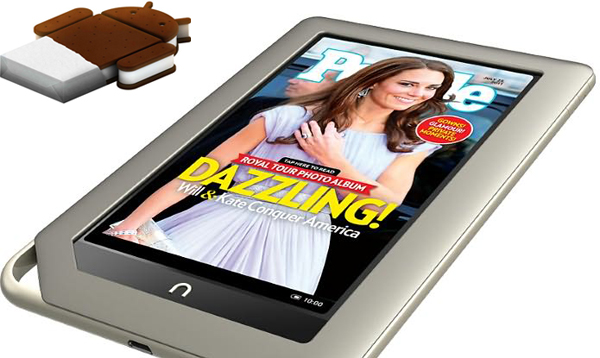 Accurate rumors indicate that a quad core, 4G LTE equipped iPad 3 may come as early as March
According to some rumors from Bloomberg, the iPad 3 is already in production, and we can expect the grand reveal to be as early as March. There have been quite a lot of rumors and speculation about the upcoming tablet, and the 4G LTE radio and quad core processor seem like almost-guaranteed features, with the latest iOS beta mentioning a new A6 CPU, which is most likely a quad core unit, and Apple saying they will wait for the second generation of 4G LTE chips before using them, and they're already here.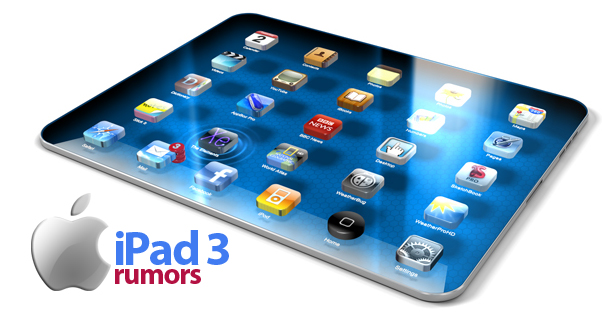 RIM has reportedly hired Goldman Sachs to explore acquisition offers
RIM is reportedly looking for advice on all the acquisition offers they've received until now, and with the company's situation at the moment, there's got to be a lot of them, attractive to the shareholders no less. According to a tip from an unnamed trader, RIM has tasked Goldman Sachs with identifying the best deals, and if this is true and RIM is actually considering selling their assets, it's quite big news for the mobile world.

Apple reportedly bought flash memory maker Anobit for $390 million
Apple has been in talks with Anobit for quite a while now, and it seems that the deal has been successful, with Apple purchasing the Israeli flash memory maker for a reported $390 million. If this is true, the company is now able to design and make their own flash chips, and with Anobit's know-how, they could have an edge in speed or capacity. The memory would also come cheaper for them, and with the company using 23% of all flash chips produced, that's great news for everyone.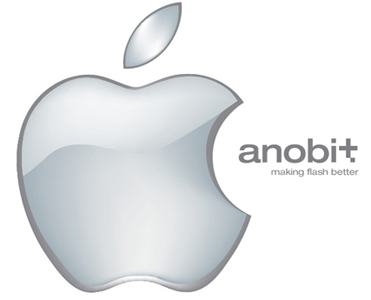 You can be sure that there's going to be a whole lot more news in the following months, what with all the consumer shows, new developments and the beginning of a new fiscal year for many companies. Stay in touch with all of them on Gadgetmania.com!