If you're setting up a home theater and you've already acquired the best TV set you could afford or could get your hands on, you've most probably already started pondering over the choice of an audio system, as well. And there's no doubt that you'll need one – no matter how good, the integrated speakers in your new plasma or LCD TV just aren't enough to give you a great immersive experience when watching a movie or playing a game, and that's the most important thing a home theater has to offer – without that, you might as well watch movies on your computer monitor at two feet distance.
Fortunately, there's a lot of choice on the market nowadays and you don't even have to spend a fortune to get a high quality system that will serve you well for years to come. If you spent most of your budget on the TV, fear not, there are plenty of great 5.1 audio systems that are also pretty affordable. Here are just a few to begin with:
Fluance AVHTB+
. The Fluance AVHTB+ is possibly the best 5.1 system that is affordable to almost anyone – at under $300, it's cheaper than a lot of 2.1 format systems, which is pretty impressive. And it's not like it sounds bad, either – the speaker enclosures are made of wood, and the drivers are sufficiently big to put out enough volume for even the largest rooms. There is no separate subwoofer, but the integrated low frequency drivers manage to provide enough bass to cover for that perfectly.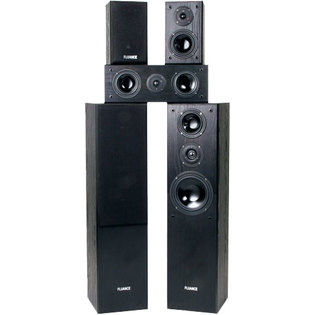 Fluance SXHTB+
. The SXHTB+ is the AVHTB's bigger brother – in every aspect. The speaker enclosures have the same build quality, they're made out of wood, but they're bigger to accommodate for bigger and better speakers, and the dual driver arrangement on the two floor standing enclosures with a tuned bass port means that the low frequencies will be deep and the bass strong, while still allowing for very clear mid and high ranges (the tweeters are silk-domed for the highest sound quality). If you have an extra $100 and want to get the absolute best for your money, the SXHTB+ is a better choice than the AVHTB+ above.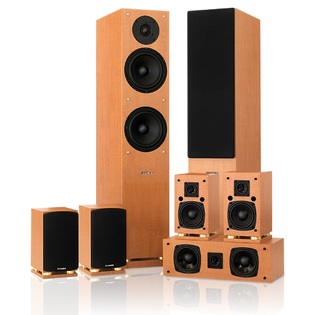 Energy 5.1 Take Classic.
The Energy 5.1 Take Classic is recommended by many people as the best surround sound system for those on a budget, and it's easy to see why. With a relatively compact design and high sound quality, the Take Classic can easily provide the immersion you need for movies and games, as well as a true Hi-Fi sound for any type of music. The 60 watts RMS satellites with polypropylene drivers and silk tweeters provide an amazing mid and high range, while the front firing subwoofer will wow you with the deep bass and low frequencies – if you come across the Take Classic, be sure to give them a try – you'll most probably love them.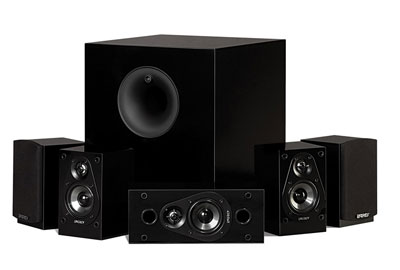 Polk Audio RM705.
The Polk Audio RM705 are the cheapest on this list, but that doesn't make them the worst by any means. The compact system can fit in most rooms, and the small satellites put out a pretty impressive sound quality and volume for their size – the rounded construction also minimizes the amount of vibration and resonance. All speakers are magnetically shielded, of course, and the 8 inch subwoofer can provide a pretty good bass, although it falls a bit short when it comes to long low frequency sounds – the lowest it can go is 95 Hz, which is quite a lot higher than other subwoofers on the market.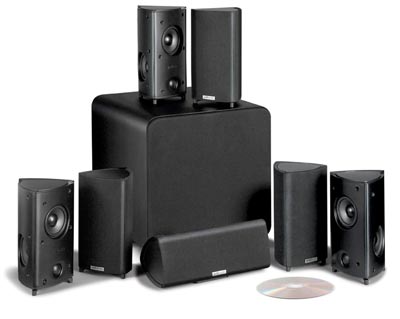 You don't have to spend a ton of money to get a good 5.1 audio system, and if you want to get an affordable but high quality speakers set, start by checking out the above models – they're pretty much the best when it comes to price/quality, and I'm sure you won't be disappointed.