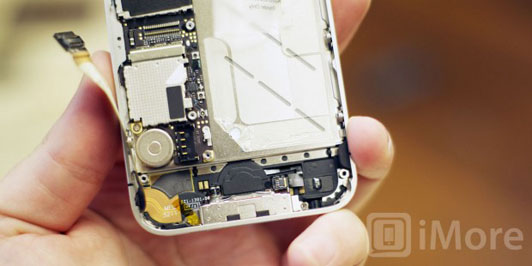 iMore leaked new photos on their website of what appears to be a smaller dock connector for Apple products. It's a possible innovation for two upcoming devices – iPhone 5 which is rumored to launch this summer or fall, or the iPad 3 which might be announced this March.
Apple is highly particular in terms of product design. When they sacrifice hardware, it's usually because they want a device to be close to the design they visualized. The iPhone 4 is a perfect example of this. The company with a keen eye for beauty wanted to cram a lot of space-consuming parts into it including an HSPA radio, a camera sensor, 802.11n Wi-Fi, and a battery that can withstand 10 hours of calls.
Desperate to retain the phone's aesthetics, they placed the antenna on its outside which resulted to the "death grip". And because it wasn't enough to kick out the antenna, they reduced the mini SIM card into a micro SIM card slot.
According to the information leaked by iMore, It seems like the grouchy, Cupertino-based company has had a change of heart. They will be redesigning their dock connector instead to avoid sacrificing a device's integrity as what happed with iPhone 4. Such a move will make way for 4G radios, larger batteries, and other components in future devices. Making thinner devices is also a possibility given Apple's history of pushing boundaries.
I'm not sure if iPad 3's rumored announcement this March is pushing through or if iPhone 5 will debut this summer or fall as predicted by contradicting sources. Either way, it will be refreshing to see these two devices with smaller dock connectors.
via iMore