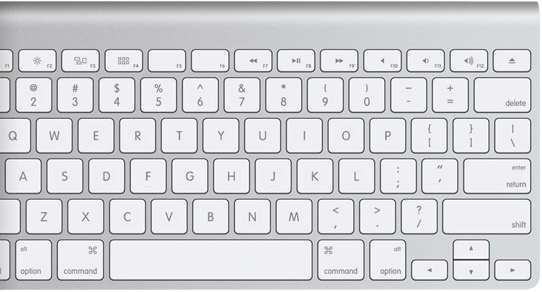 Apple is doing a complete makeover of their keyboard. The plan – to reinvent the conventional keyboard to be thinner and lighter without sacrificing user experience.
Neil Hughes of Apple Insider encountered a patent application that Apple is currently working on. Titled "Single Support Lever Keyboard Mechanism," it is a guideline that will change the design of their current keyboards without compromising performance. The patent application allows keyboard caps to be made of whatever material – wood, glass, stone, or polished meteorite. Material choice does affect the overall feel of a keyboard and knowing Apple, they place great emphasis on user experience.
Material choice also has an effect on a keyboard's weight and size. The company has a habit of pushing product designs to the extreme and by reducing the weight and size of their keyboards, they can come up with even-thinner laptops than the Macbook Air. Keys will have a distance of 0.2 mm, as stated in the patent application. This could mean more compact keyboards for Apple's lineup of PC and laptop products.
Other specifications concerning the reinvention of Apple's keyboards was also detailed in the patent application but one thing's clear – the Cupertino company is striving for more improvements. Keyboards aren't the only things being redesigned by Apple. If rumors are true, they're also upgrading the 30-pin dock connector and reducing its size, making room for components in future devices.
via Apple Insider