There's a lot of stuff going on in the tech and mobile industries, and it's always interesting to see the latest developments that scientists, researchers and of course, manufacturers bring to us. In today's gadget digest, we'll be taking a look at some of the most recent technologies and products that are already on the market or are coming soon.
Spigen brings out the first tempered glass screen protector for the iPhone 4/4S
Protective films are quite useful for keeping your screen as new even after months or years of heavy use. But your standard PET film has a few drawbacks – it makes the screen look a bit worse (fuzzy or blurred, depending on what you buy) and it makes the digitizer a bit wonky. Spigen solved that with a new solution – a protective sheet of ultra-thin glass! It's only available for the iPhone 4/4S at the moment, but hopefully it will be released for other phones, as well. The glass is only 0.4mm thin, and it's pretty much invisible after you apply it. It has a hardness of 9H, so it's very scratch resistant, and you can always replace it for only $28 if you manage to somehow dent or scratch it bad enough.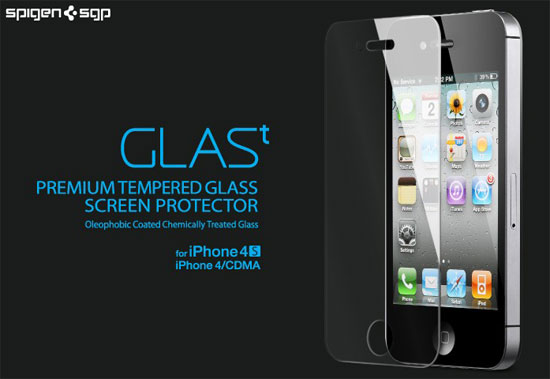 NTT DoCoMo and Nintendo are testing a DS-powered speech-to-text translator
The DSi was one of the most popular gaming consoles up until recently, but now it's losing market share to smartphones like crazy. Nintendo has apparently finally realized this, and are looking for ways to make the console sell any way possible. Together with NTT DoCoMo, they devised a way to turn it into a speech-to-text translator for hearing-impaired children. The console would record the teacher's words, convert them to text and store them in the cloud for later learning.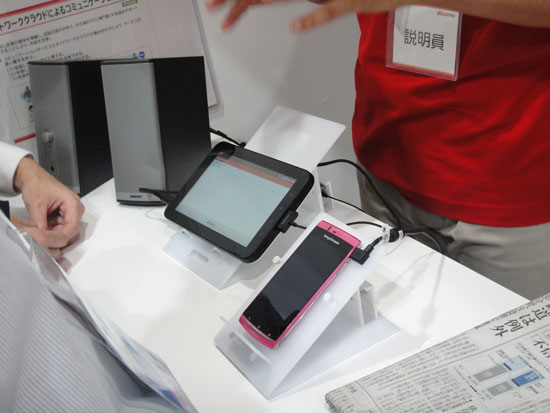 image: diginfo.tv
Xbox 720 won't be around until 2012, according to Microsoft France
It seems that the many rumors about the Xbox 720 are a bit premature – the new console won't be available till 2013, with Microsoft France marketing director saying that the Xbox 360 still has plenty of life left in it. The company is aiming for an E3 reveal of the new console, though, so we will get to see it in a prototype state before this year is over.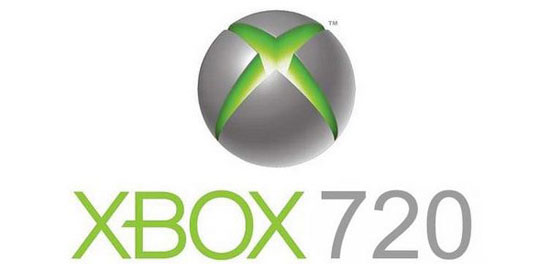 The iPhone 5 will have a heavy focus on the NFC radio and features
According to an Apple developer who will go unnamed, the software engineers at the company are focusing a lot on NFC and features using the new technology in the iPhone 5 (and hopefully, iPad 3). It seems that NFC will really take off, because Apple joining with their massive market means that we'll start seeing a lot of stores and companies using the technology to provide services to their customers.
Panasonic outed the new ZS super zoom point and shoot cameras
Panasonic's popular line of super zoom Lumix cameras in the ZS series has gotten two newcomers, the ZS20 and ZS15, with the former being the high end model with a 20x zoom, 14 megapixels sensor, stereo microphone array and GPS, while the cheaper ZS 15 uses a 12 megapixels sensor, has a 16x maximum optical zoom and lacks the GPS and dual mic array. Both cameras take great photos and support Full HD video recording, though, so the choice isn't that hard if you want to save $70 – the ZS20 will cost $350, while the ZS15 only $280.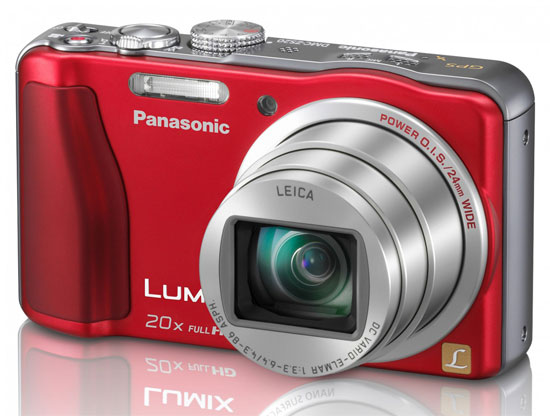 Gadgets and accessories make up a big chunk of our lives, and keeping up with the latest gadget news is always useful if you're a tech buff. Subscribe to Gadgetmania's RSS feed for the latest up-to-date information on the most interesting topics and keep rocking.