The gadget news never stop, and in today's Gadget Digest, we're talking about cameras and computers. Here are some of the most interesting devices and gadgets that have come to my attention recently, and which I think you should know about, as well:
Sony's new CyberShot TX300V has wireless charging and transfer capabilities
Sony's new flagship point and shoot digital camera brings something special in tow – inductive charging capability using the included charging dock. Just place the camera on the dock, and it's ready to charge using a power adapter or even your laptop's USB port – very useful when traveling. The dock also lets you transfer all the files from the camera wirelessly using Sony's TransferJet feature, which is also nice. The camera is only available in Japan for now, so you'll have to wait for a while until they get it over the ocean.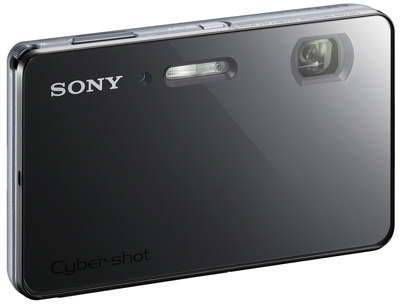 Samsung's SUR40 is a normal Windows computer in a Microsoft Surface skin
Microsoft's Surface computer systems aren't all that popular, quite possibly because they're meant for companies and organizations who have a lot of money to spend on a big display that is installed in a table. That and the first generation was pretty big, heavy and with few interesting features. The second generation Surface looks to be different, though, and Samsung's SUR40 is one of the first ones to be released.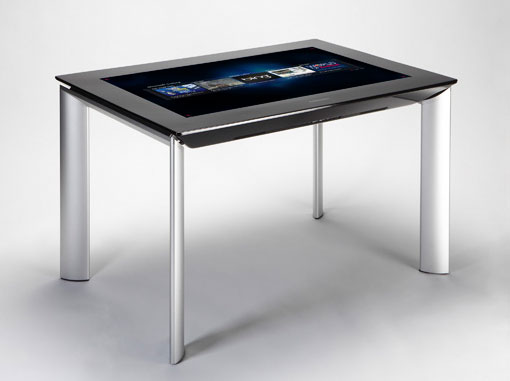 The SUR40 is pretty much an all-in-one desktop PC enclosed in a pretty slim display housing, along with the 40 inch Full HD screen itself (covered with a huge sheet of Gorilla glass). The other specs are pretty good, too: there's an Athlon II X2 running things inside, along with a Radeon HD 6750M GPU and 4-8 GB of RAM. Windows 7 Professional powers the thing on the software side, giving you all the capabilities of a desktop computer.
The Lenovo IdeaPad V370 is an affordable and powerful ultra-compact laptop
The Lenovo IdeaPad V370 is going on sale this month, and the advertisements featuring Bruce Lee lookalikes have begun circulating about. The V370 brings the power of Sandy Bridge processors to the masses in a compact form factor and with a very nice set of features. The V370 uses a Core i7 dual core Sandy Bridge processor, up to 8 GB of RAM, 1 TB of storage space and the NVidia' GeForce 315M graphics adapter. The laptop weighs only 1.67 kg, is 22mm thick and has a nice plastic+metal build that is durable and looks great, too. Pricing starts at $599 for the base model and goes up to $999 for the top configuration.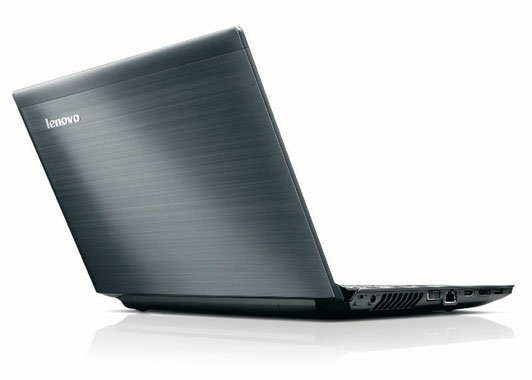 The Lytro camera passes through FCC, Bluetooth and Wifi discovered inside
The Lytro Light Field camera has finally reached the FCC, and along with the new innovative image capturing technologies, the testers have discovered a Bluetooth and Wifi adapters inside the compact housing. That's great news, since it means that users will be able to wirelessly download the files from the camera or even stream photos/video live, however it is unknown whether the radios will be enabled – they do need FCC approval for that.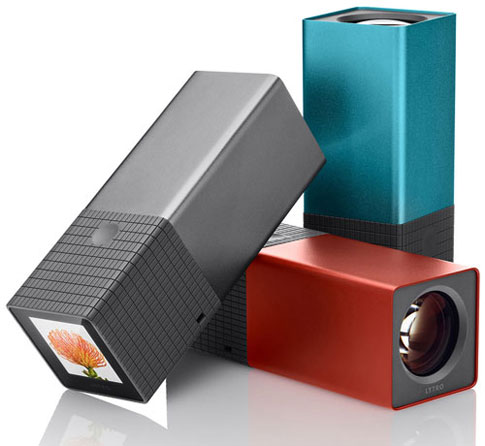 Spatial View 3DeeScreen turns any normal laptop display into a 3D display
If you love your current laptop, but would like it to have a 3D display, fret no more – Spatial View has the answer. The company has developed a special filter that clips over your normal laptop display and turns it into a 3D display – simple as that. The gadget adds a little heft, but if you want to watch some movies or play a game in 3D without having to purchase a new computer and special glasses, this is your best bet. They only have a 15.6 inch version, but hopefully 17 inch models will be available soon.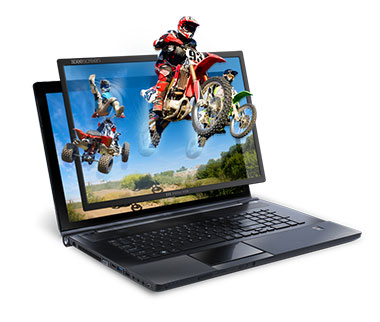 There are certainly a lot of gadgets out there, with new ones coming out every other week, so there's always something to read about. If you want to stay up to date with everything tech-related, follow us on twitter!