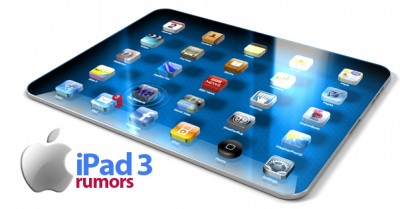 Earlier this month, Jim Dalrymple of The Loop Insight confirmed that the iPad 3 is set to launch this March 7 at an Apple media event. The Cupertino-based company hasn't made anything official yet, but Dalrymple has enough connections to be deemed an 'accurate and reliable' source of information when it comes to Apple rumors. Now take a deep breath and look at your calendar. March 7 is just a shy two weeks away from today. With no official statement released by Apple until now, the accurate rumor appears not-so-accurate at all.
Before you lose all hope, the possibility of a March release is still well and alive, minus the exact date as specified in earlier rumors. Photos of the iPad 3 recently surfaced. Now all we have to do is wait for an official release date to be announced.
Judging by the photos that leaked online, iPad 3 appears a few millimeters thicker than its predecessor. Smartphones and tablets usually become thinner with each upgrade so it's thicker body is a surprise. Instead of having an A6 processor, leaked photos also reveal it runs on A5X instead of the A6 that many are hoping for. Apple has been upgrading its products this way in the past few years – from iPhone 4 to iPhone 4S, Lion to Mountain Lion.
The thicker body is probably a measure to give room for LTE technology. It is an odd move by Apple which has a long history of sacrificing functionality for aesthetics. Meanwhile, the A5X processor suggests that iPad 3 is stuck with dual-core speeds. Competitors eyeing the release of quad-core tablets this year have a shot at overtaking Apple if this is true so long as they target the right price.