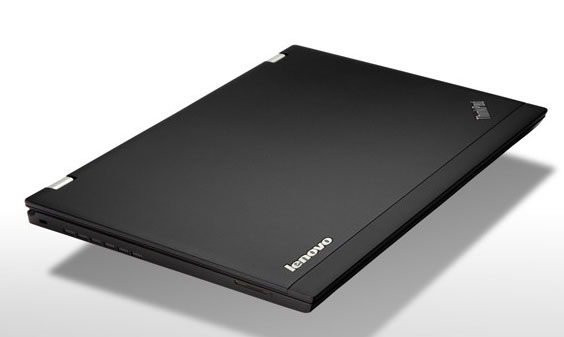 Lenovo has ended 2011 on a pretty good note, but there's one niche they haven't had time to conquer: Ultrabooks. While all other companies released an ultra slim laptop that conformed to Intel's specs, Lenovo focused on perfecting their ThinkPad business line of laptops.
But now they're ready to get in on the new action, and one of the first things that they announced at CES 2012 were a couple of Ultrabooks, among which the T430u stands out as being both very slim and light and having enough hardware power and features to compete even with full-fledged laptops, while still not being overpriced.
The T430u is of course part of the ThinkPad series, which means it's made for business, and as such it has everything a professional may need. The build quality is pretty high, and there's a little surprise waiting for you (especially if you're a fan of the series and know how they're built) when you take a closer look at it – instead of the usual ThinkPad metal frame with rubbery plastic on the outside, the T430u is made fully out of metal, just like the MacBook Air and the other Ultrabooks, but there are no shiny or brushed parts to be seen anywhere, because Lenovo covered everything with a special paint that feels just like the soft touch plastic on the previous models – very ingenious might I say.
The design of the T430u is subtly more modern than the other business ThinkPads, with the islet keyboard, big touchpad and slightly sleeker overall look being noticeable when you first open the lid. The red accents, hardware mouse buttons above the touch pad and the touch stick remain, and they're just as good as on any other ThinkPad – after all, this is what the model is known for best.
The laptop is 21mm thick and 4 pounds heavy, which puts it a bit over Ultrabook specs, but you can forgive that if you consider the price and more importantly, the selection of ports, which includes an Ethernet port, a HDMI out port, an SD card reader, two USB 3.0 ports and an audio jack. There's also a hidden SIM card slot, and a fingerprint reader on the side of the laptop for quick authentication.
There will be two options for the 14 inch display – the standard 1366×768 panel and a high resolution 1600×900 pixels panel, which would make a better choice for any serious work. There is still no word on the final internal hardware specs, but the T430u will be shipping with a Core i5 or i7 processor (the new Ivy Bridge 22nm chips, so there will be plenty of power to go around), 4 or 8 GB of RAM and a 128 or 256 GB SSD – pretty much the standard choices that you'd expect to have on an Ultrabook.
The price of the Lenovo ThinkPad T430u will be lower than its brother's, the X1 Hybrid, starting at $849 – that is a pretty low price point for the quality, and the first units will start shipping in the third quarter of 2012, so it's quite a while until we actually see them in users hands.
image source: Engadget