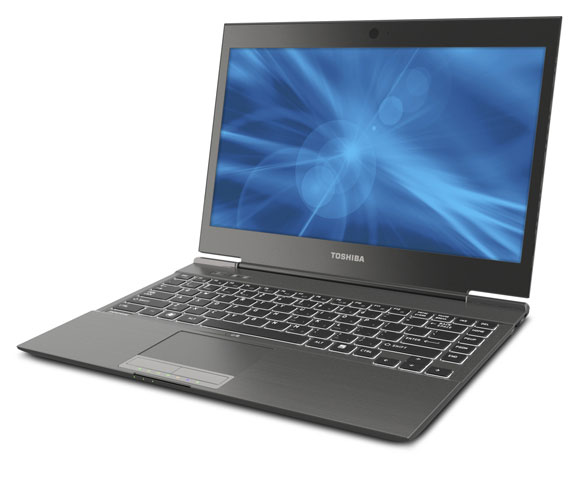 Ultrabooks belong to the high-end market but reports suggest this is about to change. Low-end versions of these pricey laptops may start coming out in the open by the second half of the year.
Designed to imitate the portability of tablets, ultrabooks are extremely thin and light-weight notebooks. Uncompromised battery life and performance pretty much explains why they're priced high. The cheapest Windows 7 ultrabook currently sold in the market is Toshiba Portege Z835, priced at $800. During its initial release in late 2011, it was $100 more expensive.
Design, good battery life, and optimized performance aren't the only reasons why these MacBook look-alikes have a high price-range. The hardware embedded in them also increases their selling price significantly. Laptop manufacturers like Acer and Lenovo have decided to embed hybrid disk drives inside future ultrabooks so they can cater to the low-end market.
Hybrid HDDs are 50 percent cheaper than solid-state-only drives used in high-end ultrabooks. They provide an even better battery performance, faster boots, better reliability, and speedy data access. Overall performance is generally better with ultrabooks powered by standard hard drives but consumers who are short on budget and have light use for laptops won't need them. Ultrabooks powered by hybrid HDDs will most likely be released by Q4 of 2012. DigiTimes wrote they will be priced between $600 to $700.
Reports of Intel reducing the price of their Ivy Bridge chip has been going around but the company denies it. If it is true as rumored, this could further help in lowering down the price range of ultrabooks. Ivy Bridge processors are the ultimate choice for future ultrabooks with Windows 8 systems.