Another week has gone by (pretty darn fast, I'd say), and the mobile industry was as busy as always. There's a lot of stuff going on every day, and the past 7 days definitely had a lot of things to talk about. Here are the top news items from the mobile industry for the past week:
Sprint's acquisition of MetroPCS fell through
It seems like AT&T is not the only unlucky buyer in the communications arena in the US. Sprint was apparently negotiating a deal to purchase MetroPCS for a comfortable $8 billion when their board just called off the whole thing. The reason for that decision is not known, and both Sprint's and MetroPCS CEO's were on board with the deal, but maybe the "timing wasn't right" excuse that the board offered is true – after all, it's really a difficult time to be merging companies right now.
Samsung and Texas Instruments detailed their new mobile chipsets
Both Samsung and TI have officially revealed their new mobile chips, and they couldn't be more different. Samsung is going the normal route and increasing the core count to 4 in their new Exynos 4412, which will run at up to 1.5 GHz and feature some advanced energy management features that will easily match NVidia's 4-PLUS-1 solution. Texas Instruments, on the other hand, are using two A15 cores to match and even outmatch the A9-based Tegra 3, at least according to their own benchmarks (in which the TI OMAP 5 chip performed twice as fast).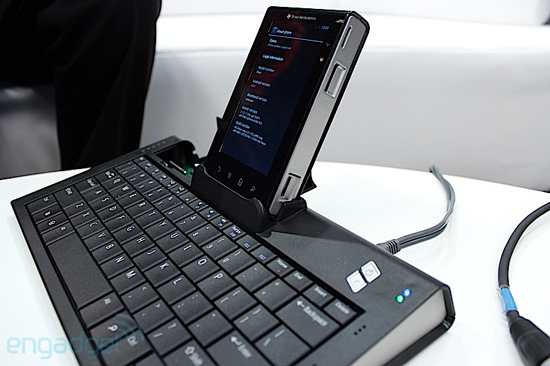 image source: Engadget
Nokia became the number one Windows Phone shipper
Nokia has been on the Windows Phone 7 market for a short time, and they haven't even released all their phones worldwide yet, but they've already achieved number one status on the manufacturers list, having shipped 900,000 Windows Phone 7 handsets of the total 2.7 million in the last quarter of 2011. That's pretty impressive, although it should not come as a surprise – Nokia is still one of the biggest players on the mobile market, and their Lumia handsets are actually better than anything Samsung and HTC have to offer.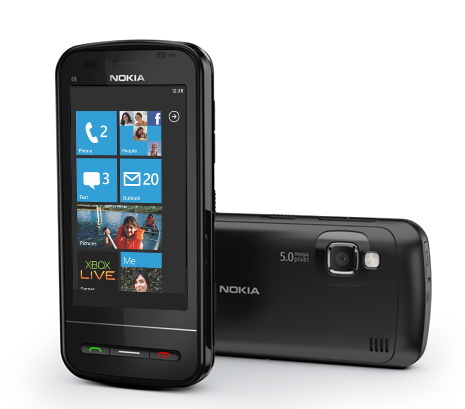 Sony announced their own TransferJet chip
Sony is also toying with the new TransferJet technology, and they've already announced their own microchip that will fit in tablets and smartphones alike (as well as laptops, cameras and any other devices) and will deliver speeds of up to 350 Mbps at very short ranges, making it perfect for files transfer between portable devices. The chip is only 6×6 mm and it will cost $6 – more expensive than Toshiba's solution (which is also faster), but we're not complaining – the more manufacturers are on board, the better.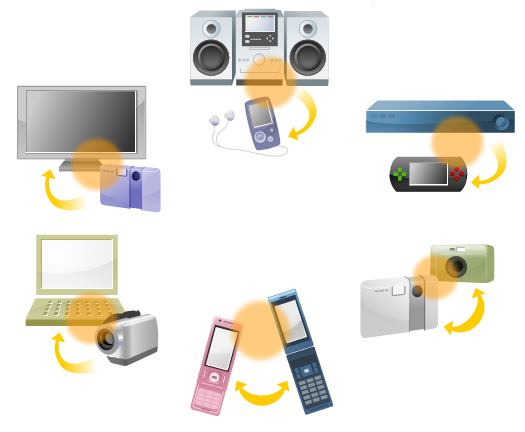 Qualcomm Atheros announced a new 802.11ac Wifi chip for the Snapdragon S4
Wireless transfer technologies are getting special attention this year, it seems, with Qualcomm Atheros having announced that their new 802.11ac technology is ready to be implemented in the also new Snapdragon S4 SoC. If they actually go through with it on the first generation of chips, buyers will have the ability to transfer data at a staggering 430 Mbps using their Wifi connection, which is roughly three times as fast as the current 802.11n standard.
Reliable source points to a September release of the iPhone 5
And last but not the least, a rumor from the ever interesting Apple – according to a trustworthy insider, the iPhone 5 will be released in September this year, which kind of confirms what we already knew. It's well known that the iPad and iTV will be announced before the iPhone 5, and the previous handsets were also released during fall season, so the information is most likely accurate.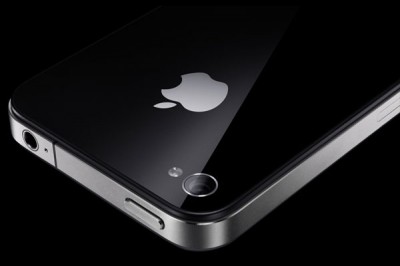 There's certainly enough news to cover every week, but there's no need to know them all – being up to date with the most important stuff is more than enough. Stay tuned for more weekly news on GadgetMania.com and don't forget to subscribe!