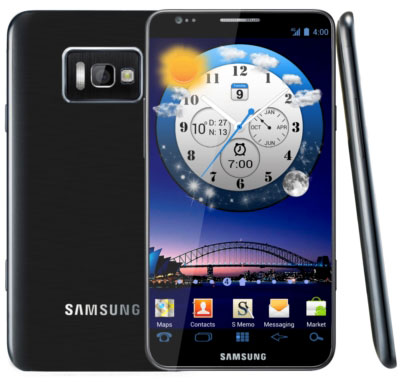 Samsung has been letting us down these past few weeks. The Korean company now wants to kiss and make up by teasing us with what seems to be a possible March announcement of the Samsung Galaxy S3.
In the last quarter of 2011, chipset makers were looking into the possibility of quad-core powered phones. Fast forward to today and there are two quad-core smartphones yet to be announced – the Samsung Galaxy S III and HTC One X. Announcement of HTC One X is set just a few days from now, during the Mobile World Congress in Barcelona, Spain. Samsung remains silent of Galaxy S3's debut.
It has been a few weeks since photos of the purported Galaxy S3 surfaced online. Soon after that, rumors of the phone being announced at this year's Mobile World Congress made headlines. Samsung denied rumors of the Galaxy S3 debuting at the MWC, adding that it will be unveiled at a later event when commercial availability of the phone is near. But then, a biggest twist came along – Samsung cancelled their MWC conference entirely, saying they never planned to hop aboard anyway.
The Benelux division of Samsung has been sending out invites to members of the press for an event in Amsterdam this coming March 15. Could it be the launching date of the long-awaited Galaxy S3? While we are sure to hear news of the Galaxy S2 successor this first half of the year, a mid-March announcement isn't bad at all.
The company's global communication team hasn't uttered a word regarding the event. Most of us are hoping it will feature a new phone line-up. But an event showcasing a completely different product category is not far from possible. It is a Samsung-hosted event so they can pretty much do whatever they want. For the meantime, all we can do is keep our fingers crossed.