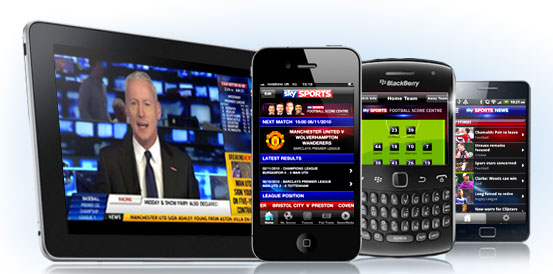 Sky, a company in UK known for providing pay TV service, recently announced their quarterly results. The company has recently added nearly 100,000 new subscribers and is now planning to launch a television service, to be featured on the internet for all internet users in the country who already have a broadband connection.
This new service from Sky is being aimed toward millions of households in the UK who are not currently subscribed for pay TV but have availability for such television, including PC's, laptops, tablets, game consoles, and smartphones. The new service will offer users the opportunity to watch Sky Movies on demand. Users will be able to choose whether they want to pay for an unlimited subscription or if they would rather pay as they use the services instead.
The basic services that are offered by Sky will continue with the development of the Sky Go feature for those pay-TV subscribers that pay solely for standard service. In the meantime, the company has mentioned that it will be creating a Sky Go on Android Application which will be featured at some point in February. Those who are waiting for the app will not have to wait much longer. The company also expect to expand the number of consumers it reaches with broadband services, making attempts to cover millions more homes by June of next year. The application will also feature several new channels which is something many consumers have to look forward to.