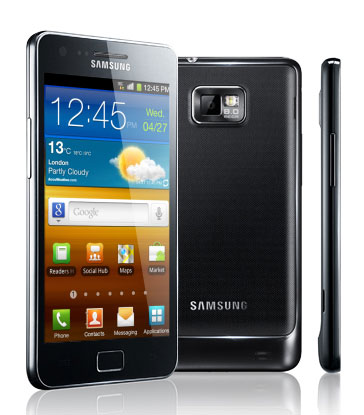 It was previously rumored that an Ice Cream Sandwich update is headed for Samsung's flagship devices this March 1th. Samsung Galaxy Note and Galaxy S II owners are just two weeks away from getting their much awaited update via Kies. The word was leaked via Twitter by Eldar Murtazin, an editor of Mobile-Review. Murtazin is accurate when it comes to leaked tech information but an official statement by Samsung has not been made to this date.
Jittery Galaxy Note and S II owners have been dying to get an update after seeing the stunning ICS on Galaxy Nexus. The Holo theme is the most beautiful stock Android interface by far and integrates a few aesthetic features of Honeycomb. But if you have tried beta versions of official Samsung ICS firmware on SamMobile, you might be disappointed with its interface. The Touchwiz can still be seen on both the Note and S II despite updates.
ICS and Touchwiz may not be a perfect marriage but it's still good enough to satisfy your cravings for some Ice Cream Sandwich goodness. Samsung Galaxy S II and Galaxy Note owners can expect its key features on upcoming updates. So far, beta releases for both high-end devices include Face Unlock, the stock ICS screen lock, Recent Apps view, and the 'swipe to clear' gesture used on the notifications drawer and recent apps. Google Apps like Gmail and Gtalk are also ICS-ready and utilize the swipe gesture to allow easy access to messages and conversations.
The Holo theme, however, is only limited to Settings and the Menu tab. The App Drawer is a huge disappointment because of its pure Touchwiz interface similar to Gingerbread. Still, Galaxy S II and Galaxy Note owners can look forward to rumored ICS updates of their phones mainly because of its unrivaled functionality. Besides, key ICS features are found in the updates.