Windows Phone 7 is slowly gaining traction, and it really is a pretty good operating system if you don't' need any advanced features or customization options. It's much like iOS that runs on the iPhone – it looks sleek, it has a unique interface that's easy to use, a lot of good apps and games on the marketplace and it doesn't need a lot of maintenance. But there weren't many good smartphones running the OS up until recently. However, 2012 promises to change that, and below you'll find just a few of the best Windows Phone 7 smartphones that were released this year:
Nokia Lumia 900
The Lumia 900 is by far the most attractive Windows Phone 7 smartphone yet. It has a speedy 1.4 GHz processor, 16 GB of onboard storage space, an 8 megapixels camera with Carl Zeiss optics and dual LED flash, and a 4G LTE radio inside. The 4.3 inch ClearBlack AMOLED display seals the deal – if you want the best Windows phone, this is it.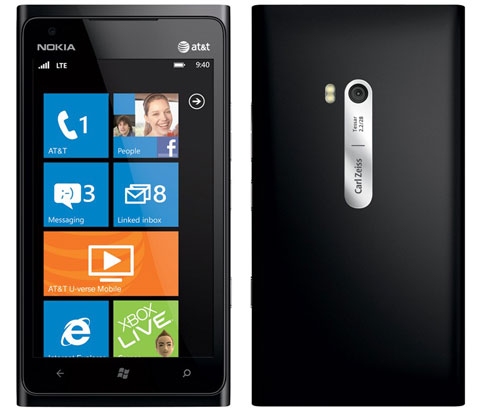 HTC Titan II
The Titan II is coming hot on the trails of the HTC Titan, and it's just as massive and impressive. It has support for 4G LTE networks, a huge 4.7 inch display that makes it barely fit in your hand, a fast Qualcomm Snapdragon processor running at 1.5 GHz, and a unique 16 megapixels camera – the first one of this size on a smartphone.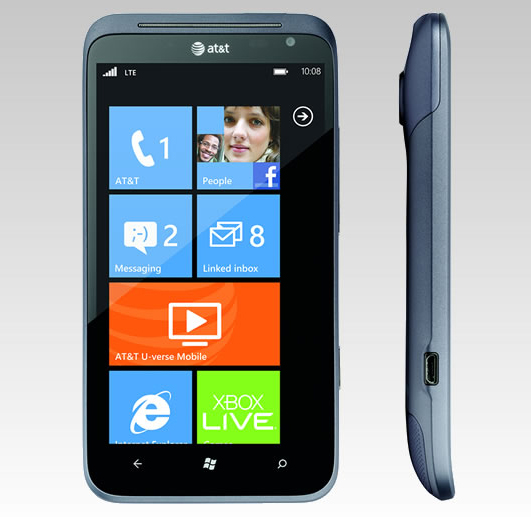 Samsung Focus Flash
The Samsung Flash is not at all flashy, but its simple and understated design is actually a strong point. The device has a nice 3.7 inch Super AMOLED display that looks just amazing, as well as all the other features you might be looking for in a smartphone, sans the LTE radio. The phone is perfect for those who want a relatively compact and fast Windows Phone 7 handset at a low price – the Focus Flash is only $49 with a contract.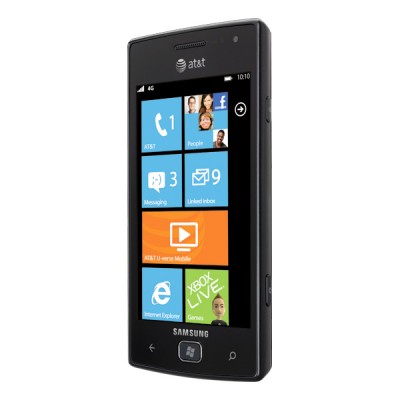 Samsung Focus S
The Focus S is Samsung's top of the line Windows Phone 7 device, and it certainly is a good choice if you like the OS. It comes with a 1.4 GHz single core processor, HSPA+ support (up to 21 Mbps download), a 4.3 inch Super AMOLED display (the most beautiful on Windows phones, by the way), 16 GB of onboard storage space, two cameras and an NFC sensor – everything you might need. The device is also very slim at only 8mm – and yes, this is the Galaxy S2 of Windows 7 smartphones.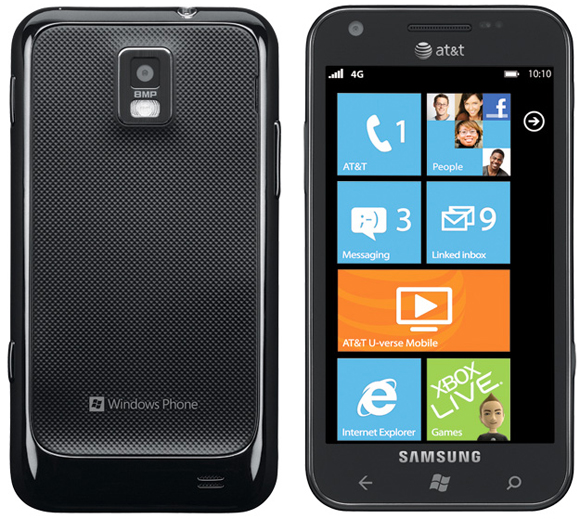 Nokia Lumia 710
The Lumia 710 is a budget Windows Phone 7 device, but it's a pretty good candidate if you want something that looks and feels more user friendly than all the serious and professional competitors. The phone has all the features you'd expect, including a nice TFT display with a 480×800 pixels resolution, a 5 megapixels camera with HD video recording, a fast 1.4 GHz processor and more.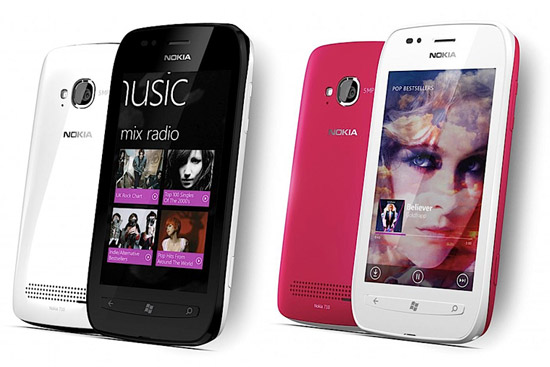 Nokia Lumia 800
If you want something that is smaller than the Lumia 900 and costs less, but still has all of its other features and the unique style and design, the Lumia 800 is the perfect choice. Aside from the 4G LTE radio and 4.3 inch display, the Lumia 800 has everything its bigger brother does, at almost half the price.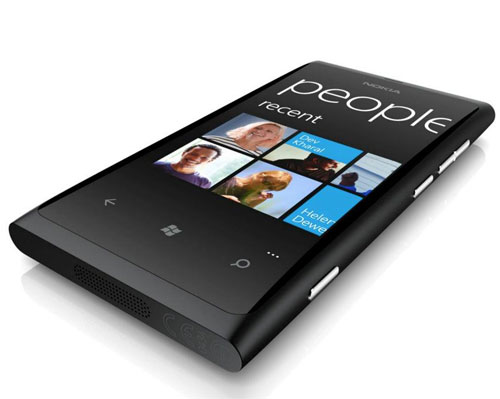 Dell Venue Pro
The Venue Pro is one of the best Windows Phone 7 smartphones – it has a beautiful 4.1 inch AMOLED display, a very nice portrait QWERTY keyboard that can rival a Blackberry, a build quality that any other phone would envy and a pretty good price for the package, as well. The downside is the slower 1 GHz processor, which still provides enough performance for normal operation, though.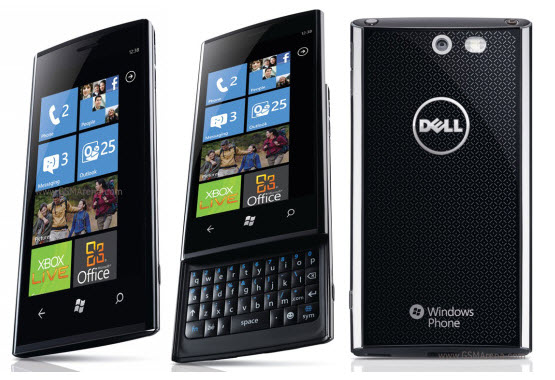 image source: GSMArena.com
Windows Phone 7 is not as well represented by the latest and greatest technologies as Android, but it still is a great OS with a great range of smartphones. The above 7 are the best for this year, but more are coming soon!