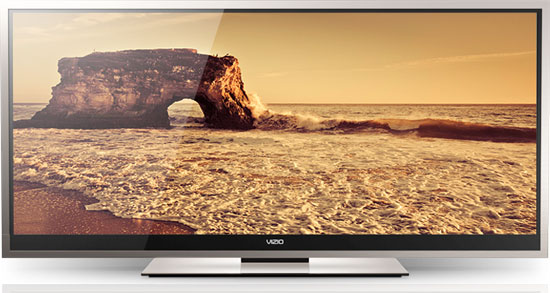 Vizio has recently made an announcement on the price of its new ultrawide screen LCD television. The television, which will be hitting the market sooner than most people expected, will be priced at nearly $3,499. This gives people the time to figure out whether or not they can fit purchasing this television into their budget. The television will feature a 120Hz Edge LED lit screen, which will be 56.7 inches wide and 29 inches high, along with 1.8 inches deep.
The television will make viewing an amazing experience for the consumers who will be able to watch the widest widescreen images that will completely fill the screen, getting rid of the annoying black bars that we typically see when we choose to watch a widescreen move. And, for those who watch standard HD programming on this television, which the extra space will be perfect for the many Yahoo! Widgets that will provide information from the net and will not block the picture of the program you watch.
Overall, the product is ideal for those who want to watch TV and feel as if they are in the theater. The television will come equipped with Vizio Theater 3D, perfect for watching 3D television and movies, as well as an assortment of internet apps, which will ultimately change the way you watch television.