We've seen plenty of devices and gadgets announced in the past couple of months, courtesy of CES, MWC and CeBIT (with the former being the largest show yet), and new products keep pouring in from manufacturers all around the world.
In today's Gadget Digest, I've listed just a few of the most interesting devices that have been demoed at this year's Mobile World Congress:
The Padfone is Asus' new matryoshka-like smartphone/tablet hybrid
Asus has finally officially unveiled the Padfone – a new take on the hybrid smartphone/tablet form factor that has the smartphone act as the main device and dock with a tablet shell that only has a battery, a bigger display and several ports. All of the processing and data storage is done by the phone, and you can undock it at any time. It's pretty interesting to say the least, and it remains to be seen how useful it would be in actual real world usage. The smartphone has a 4.3 inch display, the Snapdragon S4 CPU and the Adreno 225 graphics adapter, as well as 1 GB of RAM and 16 to 64 GB of storage space, which is upgradeable using a micro SD card. The tablet dock has a 10.1 inch display, a bigger battery and two speakers, and of course, everything is powered by Android Ice Cream Sandwich.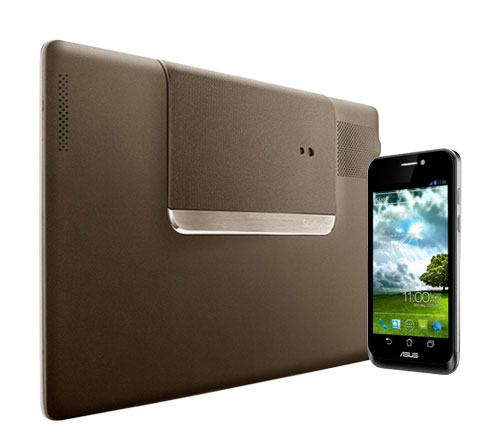 Huawei's MediaPad 10 FHD has a Full HD display, 2 GB of RAM and a homegrown quad core processor
Huawei's MediaPad 10 FHD is coming to China, and it brings quite a few specs that would make other devices envious. The tablet has a 10.1 inch display with a Full HD resolution, all the hardware features you'll ever need, and the build quality and design are pretty respectable for something that's supposed to be an affordable high-end device. The most interesting things about it, though, are the homegrown K3V2 quad core processor (which supposedly surpasses the Tegra 3 in performance) and a whole 2 GB of RAM, which will definitely matter in the long run (or if you plan on using your tablet for something more intensive than email and Web).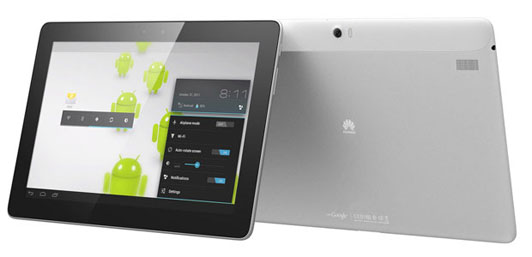 Lumigon's T2 is an Android smartphone that doubles as a universal remote
Lumigon, a company hailing from Denmark, has demonstrated their T2 Android smartphone, which also doubles as a universal IR remote – a pretty useful thing if you really like All-in-One devices. The T2 is a pretty respectable smartphone, with a unique design and high quality build, and while it's not comparable to most of the high end devices out there with its 3.8 inch LCD display and single core 1.4 GHz Snapdragon processor, but it's plenty good for normal use. The IR remote uses a special app and can be taught to work with pretty much any electronic devices, from TVs to A/Cs, which is pretty cool.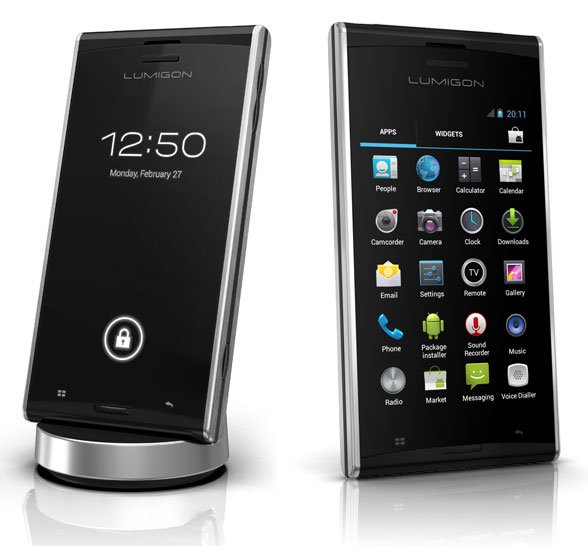 Intel's Medfield is already on its way to India and Europe with the Xolo and Santa Clara
Intel's Medfield is already set for a field test in India and Europe, with the Lava Xolo X900 and Orange Santa Clara smartphones, both of which use the same design provided by Intel, and have the same specs. The Xolo and Santa Clara will use the Atom Z2460 single core 1.6 GHz processor, and will have all the features a smartphone needs, including HDMI out, NFC and an 8 megapixels camera with HD video recording and support for 10 FPS burst mode (a unique feature of Medfield, for now). Android Gingerbread runs quite fast on the x86 platform, and an Ice Cream Sandwich update is already in the works, at least at Orange.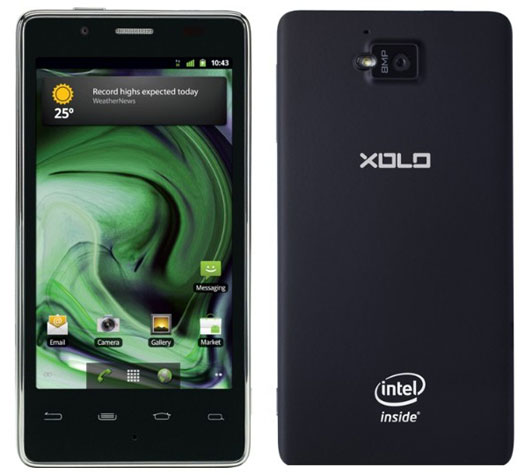 HTC is bringing back the Legend-ary design and updated specs with the One V
HTC's One V has a unique design that many loyal Android users may recognize – it's pretty much the same as the good old Legend, with its unibody metal design and traditional lip at the bottom. Sadly, HTC did away with the trackball/trackpad, but the specs have been heavily upgraded to befit a modern smartphone. The One V has a 3.7 inch 800×480 pixels display, Beats Audio, a 1 GHz processor, Android 4.0, and HTC's new ImageSense camera – what more do you need from a budget device?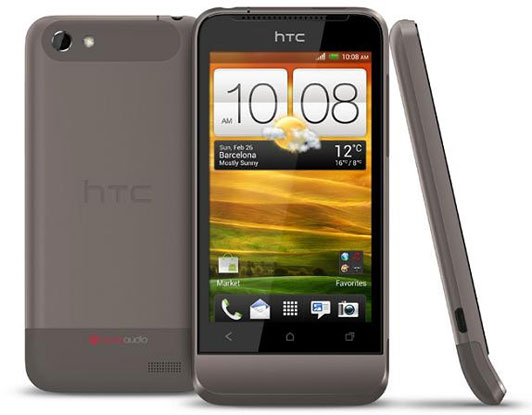 There are plenty of other devices to talk about, so stay tuned for more information and updates on GadgetMania.com!