The Gadget Digest series are meant to inform you of the latest devices, gadgets and accessories announced and released on the market recently, and today we'll be taking a look at some of the most interesting items that we've come across in the past few weeks.
The Amiga is back – Commodore's new PC is small and powerful
The Commodore Amiga was the first computer for many of us, and the company has been out of the game for a while now, but it seems that they're back and their new offer looks quite enticing without appealing to nostalgia – the Amiga Mini PC is a pretty powerful and stylish computer, with a compact housing with an integrated slot-loading Blu-Ray drive, a fast Core i7-2700K quad core processor, 16 GB of RAM, the NVidia GeForce GT 430 graphics adapter, a 1 TB hard drive and a Wifi radio. While the specs look attractive, the price is on the high side at $1995 – it's like 1995 here, seriously :-)!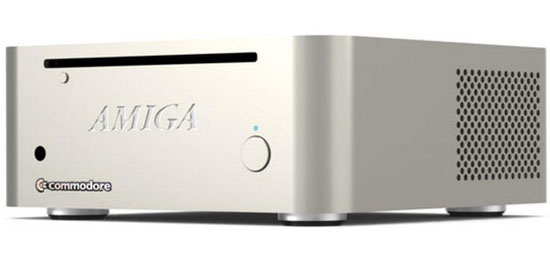 iFrogz Boost is a cheap iPhone speaker dock with a novel approach to wireless audio
The iFrogz Boost is one interesting gadget for sure. It's basically a simple box with two speakers, but the way it works is either ingenious or simply stupid – I'll have to go with the former, though. The Boost uses a sensitive microphone placed strategically on the box to pick up what your iPhone is playing and relays the audio through a small amplifier to the two speakers – surprisingly, the sound quality is pretty nice, and it allows you to quickly make your iPhone heard without any pesky pairing. And for the $40 you pay for it, you really can't complain!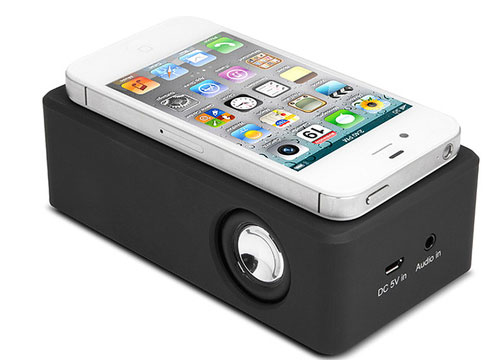 Galileo turns your iPhone into a personal (remote-controlled) camera man
The Mottr Galileo is currently raising money through Kickstarter, and it looks like a very useful product to have. The gadget can be used to turn the iPhone into a pretty versatile camera that can be directed towards the subject of your choice remotely using another iOS device (the iPod, iPad or another iPhone). For example, you can use it to film yourself while demonstrating something on a whiteboard, use it as a web cam, and more.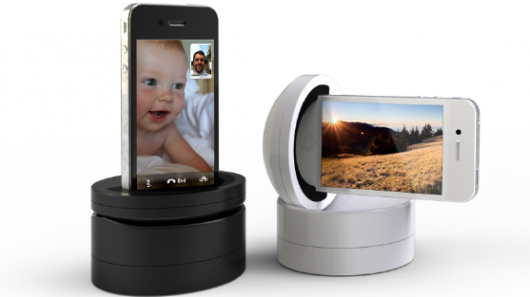 Motorola's Connected Home Gateway is on its way
Motorola's Connected Home Gateway, a small device that seeks to unify all the existing home automation protocols into one, with easy access and control from a tablet or phone, is already on its way through the FCC – expect to see it in homes soon. The possibilities are pretty interesting – you can use the CHG to connect your lights, TV, alarm and anything else in your house into one system that can then be controlled remotely using an iOS or Android app – pretty neat!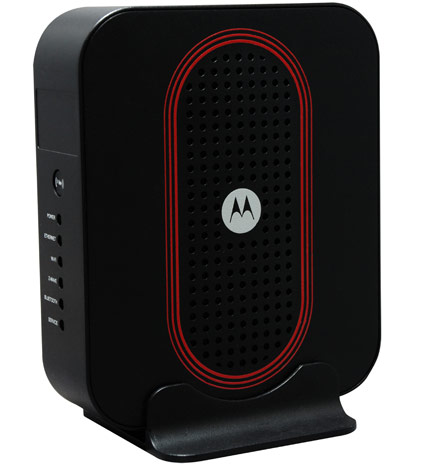 Intel's mobile Ivy Bridge processors already on sale on eBay
Intel's much awaited Ivy Bridge laptop processors will be here this summer, but somehow, the engineering samples have already leaked out and are being sold on eBay – for pretty reasonable prices, at that. Make no mistake, these chips are the real deal and they should work fine, but you won't be able to use them in any existing laptop as they only work with the new Intel HM75/77 chipset. They could make for a good upgrade before you even buy your Ivy Bridge laptop, though :-).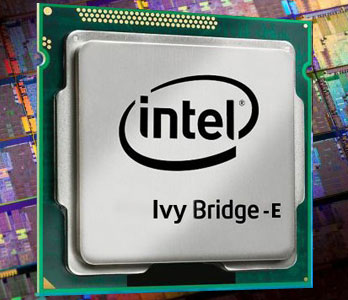 There are plenty of gadgets and devices being announced every week, so there's always something interesting out there that you should know about. Stay up to date with the latest stuff on GadgetMania.com – visit often and subscribe!