Welcome to another installment of the Gadget Digest series on Gadgetmania.com! Today we'll be taking a look at some of the most interesting devices and gadgets that have surfaced on the market in the past couple of weeks, so sit back and be amazed:
NVidia's new GTX 680 graphics card is a real monster
NVidia has had quite a streak of success lately, with the Fermi GPU architecture re-establishing it as the top gun on the graphics market and the Tegra 3 beating all records in graphics performance on tablets and smartphones. But the company hasn't been resting on their laurels for the past two years and now, they've released Kepler – a major step forward in graphics chips both for the company and the industry as a whole. The new 28 nm architecture mops the floor with Fermi, with the GTX 680 being at the vanguard, topping every benchmark chart out there with its 1536 CUDA cores, 128 texture units, 1 GHz core and shader clocks and 6 GHz effective memory clock – this card is 2-3 times as fast as the GTX 580 while consuming 25% less power. AMD definitely has some catching up to do.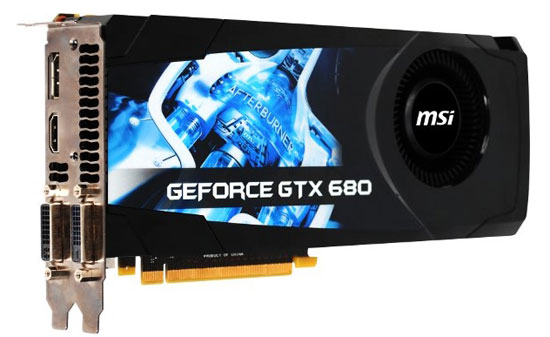 Sony enters the ChromeBook market with the Vaio VCC111
It's been a while since we last heard about ChromeBook – Google has definitely stopped marketing them as the next wave of computing, at least to normal users and tech magazines/sites. They're still peddling the devices to the enterprise market, though, and Sony wants a piece of the action – the new Vaio VCC111 is their first ChromeBook. It's a nice looking machine, with a 11.6 inch display, SD card reader, 2 USB ports and a HDMI out port, but can it make it on the stalled Chrome OS market?

Lumus' new OE-31 wearable display prototype is smaller and more energy efficient
Lumus is bringing the revolution to us – if they play it right, their wearable display glasses will be the next revolution in mobile computing, just like the iPhone was a few years back. After demonstrating the impressive DK-32 HD display, they've now announced the OE-31 – a more compact and energy efficient version that is geared towards active use, with the great colors being toned down in favor of better visibility through the display – and it works amazingly well! The display has a 640×360 resolution, but it can show you a GPS route, email messages, websites with text, images and video, without problems, and you can do all that while seeing everything in front of you clearly – soon, smartphones will be tucked away in your pocket for all day long.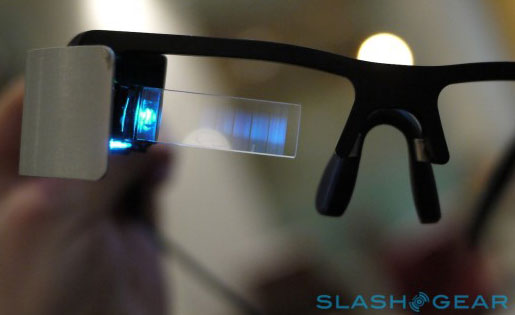 Apogee MiC brings high quality audio recording to tablets and phones
If you like using your smartphone or tablet for pretty much every computing need out there, but have to use your laptop to record high quality audio (for whatever purpose), you'll be glad to know that there is a solution that will set you free. The Apogee MiC is a compact, high quality microphone that connects to your iPhone, iPad or any other USB device (laptops and desktops work too, of course) and turns it into a portable podcast station. The price is a bit high at $249, but the sound quality and mobility is worth it.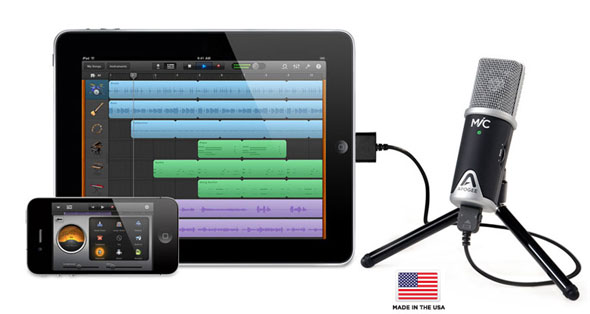 LaCie 2big Thunderbolt external HDD enclosure is too big, too furious
LaCie is known for making great accessories for storage, and they finally got around to use the Thunderbolt interface. Their new product, the 2big, is a big metal box (true to the name) that looks quite nice and can fit 2 x 3.5 inch hard drives, with 2 x 3 TB drives coming pre-installed from the factory. The drives can be set up in single mode or RAID 1 or 0 for the most flexibility, and the performance should be quite high, given that Thunderbolt is a direct PCI-Express connection with up to 20 Gbps transfer speeds. The price is not that comfortable: you'll have to pay $799 for the box and two drives, and there's no way to get it empty.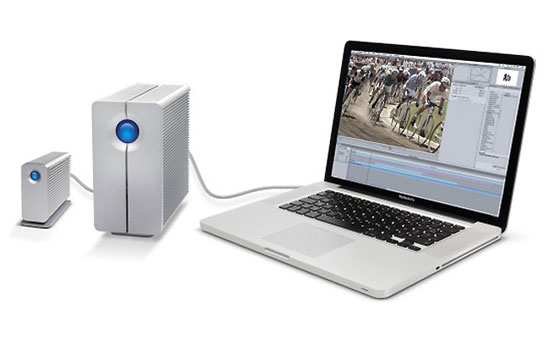 That's it for today, however be sure to come back – there are a lot of products on the market that can definitely make a difference, and knowing about them can be pretty important at times!