New gadgets are being announced practically every week, and it's nice to stay up to date with the most interesting and important releases, since you never know how it can change the way you live or work. Here are just a few of the more notable devices and gadgets for today's Gadget Digest:
Clarion's Mirage is an Android-powered In-Vehicle Infotainment system
Clarion is a well-known manufacturer of automobile head units, and right now they're one of the few companies that are actually trying to adapt to the new realities of the digital world, with their latest product running Android as the OS and offering pretty much all the features that you would expect. The Mirage IVI is a double DIN unit with a 6.5 inch touch screen, a custom Android 2.2 Froyo installation with Google Play and Navigon GPS, USB and AV ports, an SD card slot and internal Bluetooth radio – everything you need for the most extensive entertainment center in your car.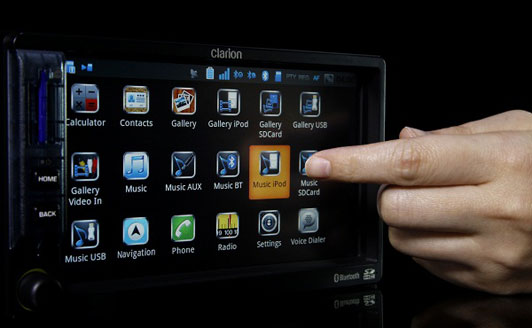 Samsung's DA-E750 is a high end audio dock for the Galaxy S phones and the iPhone
There are plenty of docks out there for smartphones and especially the iPhone, but Samsung's latest DA-E750 is the dock to rule all docks – this little monster accepts Galaxy S phones and the iPhone, has a very nice wooden construction that is perfect for reproducing high quality audio with the vacuum tube-powered 100 watts (total power) speakers inside. The $800 (you didn't think it was cheap, did you?) dock also has a USB port, a 3.5 mm audio jack input, Bluetooth radio (with the high quality aptX codec) and support for AirPlay and Samsung AllShare Play – everything you need to enjoy high quality audio from any source.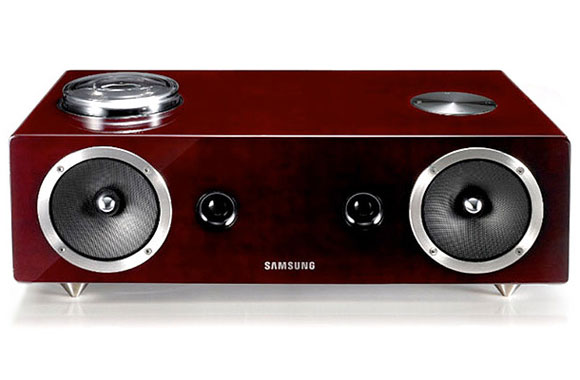 The Soundlazer parametric speakers are pretty impressive and useful
The Soundlazer parametric speakers project is currently raising money on Kickstarter, but the idea looks (and sounds) very nice. Parametric speakers use ultrasonic waves to direct the normal audible sound to one specific direction, like a laser pointer. The result is that you can hear the sound if the speaker is directed directly at you, but not hear anything from any other position. These speakers could be great for listening to music or Skyping without headphones and without bothering your co-workers or neighbors.
ION's Air Pro POV camera gives you an easy way to record HD video from your point of view
The Air Pro POV camera is one of the most attractive products if you need something to record yourself in action. The camera is compact, rugged (dust, water and shock proof) and can be attached to anything you want. It records video at 1080p resolution and can also take 5 megapixels photos with the 170 degrees (configurable) wide angle lens, and you can even stream what you're recording live to a smartphone or tablet using a Wifi adapter that plugs right into the camera. If you have $400 to spend on it, the Air Pro POV is a great purchase.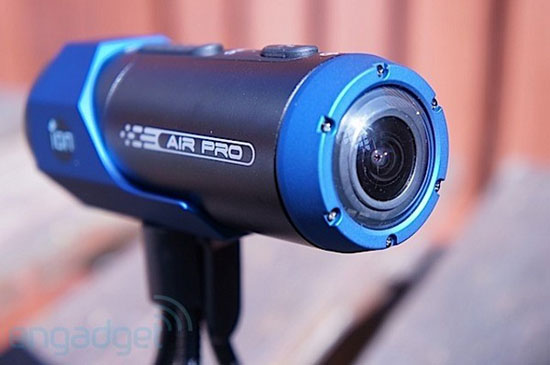 Epson's Moverio BT-100 are the first Android-powered see-through video glasses to be shipped
Epson has demoed the Moverio BT-100 video glasses quite a while ago, but only now we get to see them actually hit the market. The futuristic looking glasses allow you to watch video and browse the Web on a Android-based mini-computer inside the device for up to six hours, while still being able to see around you through the transparent dark glass – pretty nice, though the $700 price is quite high.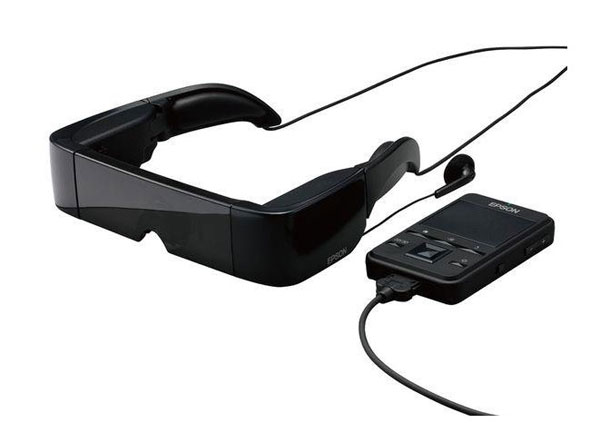 Stay up to date with the latest gadget news and announcements with the Gadget Digest and other articles on GadgetMania.com – come back often and subscribe!