Technology is always improving, with new versions of old ideas coming out regularly, along with completely new ideas set to solve a current problem. Mobile technologies have evolved quite a lot in the past decade, and today we have things that we could only imagine last century.
In today's Mobile Tech Digest, I've listed several of the most interesting technology news and developments in the mobile world for the past few months:
The new iPad's high capacity battery gives us hope for longer lasting devices
The new iPad brings along some useful improvements and a very nice 2048×1536 pixels display, but one of the most interesting things about it is the new battery it carries inside. It's got the same size as the old battery on the iPad 2, yet the capacity has increased almost two-fold – the new battery is a 11650 mAh unit, while the old one is only 6945 mAh. This has become possible only recently, actually, as battery technologies advance and the Droid RAZR Maxx (which has a 3300 mAh battery) and the new iPad are the only ones taking advantage of it – hopefully, other manufacturers will notice this, as well.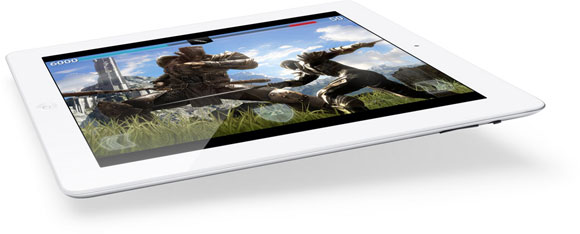 Intel has a reference design for Ultrabooks with a touch-sensitive display
Intel is slowly but surely advancing on the mobile market, with the Ultrabook being a success and the Medfield platform just getting the first devices released. The company is now demonstrating a reference design for Ultrabooks with touch screens, which are pretty awesome in my opinion. A touch screen is pretty useful even on a tablet, and the new design has the display covered by a sheet of glass with edges on the frame (so your finger doesn't slide off), and hopefully, they've implemented stronger hinges, as well, to prevent the display from wobbling while using it.
Intel's Ivy Bridge chips boast up to 15% more performance and a graphics adapter that can run Skyrim
The new Ivy Bridge chips from Intel feature the lowest power consumption yet (50% lower than Sandy Bridge!), thanks to the 22nm architecture that is using tri-gate transistors, but that's not everything it has to offer for laptops, Ultrabooks and tablets alike. The performance of the chip is up to 15% higher than the previous generation, which is a welcome addition for ULV chips, and the integrated Intel HD 4000 graphics adapter can run Skyrim at a comfortable average of 33 FPS at medium settings – an amazing achievement, in my opinion.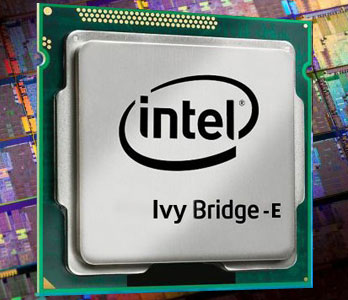 Verizon aims to replace DSL cables with a big antenna dome
Verizon's latest endeavor is attempting to replace DSL in consumer homes and business offices alike with a pretty conspicuous, but wireless antenna that will provide 4G LTE for your whole house and your neighbors, too. In essence, the "bucket" is just a high power 4G LTE radio, and it can be installed anywhere, providing high access speeds where broadband can't get to. The prices are a bit high – $60 for 10 GB monthly or $120 for 30 GB, but if you have no other choice, it might be worth it.
SIIG announces USB 3.0 to HDMI converter, brings multi monitor setups to everyone
SIIG's new USB 3.0 to HDMI adapter could be a godsend for people who want to run a multi monitor setup from their laptop but can't do it because the graphics card won't drive more than 2 displays (that is the case with Ultrabooks, as well). The new dongle uses the DisplayLink DL-3500 virtual graphics chip to basically provide another video adapter for your external display. Your CPU will take a hit, but if you need multiple monitors and don't have any other choice, it's a good accessory to have for $129.
There's always a stream of incoming news about mobile technologies, and if you want to keep up with it all, be sure to visit GadgetMania regularly and follow us on twitter!