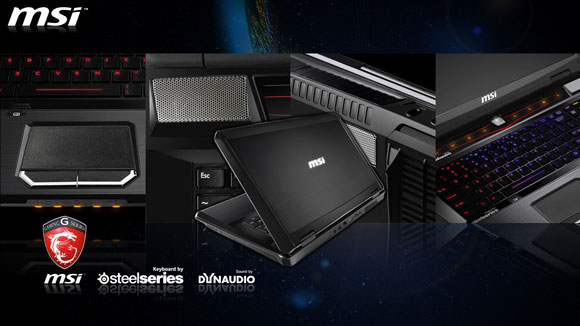 Whoever said iPhone 5, iPad 3, and Samsung Galaxy S3 are the only rumor-starters? People talk about laptops too, you know. And that is why I'm throwing in MSI's new 17.3-inch gaming laptop for today's rumor mill. Called GT780GX, it's supposed to be a bumped-up version of GT780DX.
GT780DX is a 17.3-inch laptop designed for the ultimate gaming experience. Its high-end GeForce GTX570M graphics card, quad-core Intel i7 CPU, and 3GB of GDDR5 display memory deliver high-resolution games with impressive smoothness and clarity. And because hard-core gaming specs call out for heavy keystrokes, MSI developed Steelseries keyboard and built it into the laptop.
As if GT780DX wasn't powerful enough for heavy gaming, MSI has decided to bump it up and this is where GT780GX comes in. It will have the same 17.3-inch full HD display with an option to choose between 1600 x 900 and 1920 x 1080 resolution. The display quality will be matched by THX audio for the ultimate sound experience.
Inside is the more-powerful Core i7 Extreme Edition 2920 XM CPU which reaches speeds of up to 4.16Ghz during Turbo mode. Its graphics card and display memory will be similar to its predecessor, with the addition of a 16GB DDR3 RAM. The upcoming MSI laptop is also rumored to have space for two 750GB HDDs.
Given the monster of a laptop that it is, MSI placed a Cooler Boost heat-sink within to prevent heat problems. It also has a Steelseries keyboard for heavy-handed players. Enough to last hours of use, it has a 9-cell battery. No word on pricing or availability yet.