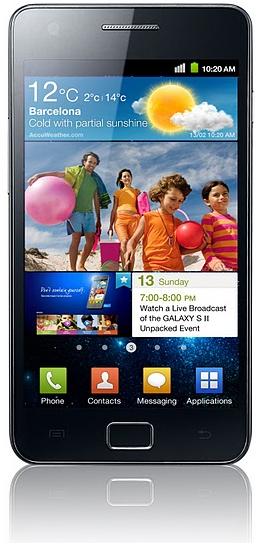 Samsung released an official statement regarding ICS updates for their Galaxy line of devices, including Galaxy S2. Beginning today, owners of Samsung Galaxy S II are getting Ice Cream Sandwich updates in selected regions. Samsung says Android 4.0 is also slated for Galaxy Note, Galaxy S II LTE, Galaxy Tab 10.1, and Galaxy 8.9 and that it's coming soon. Owners of the original Galaxy Tab 7, Galaxy S, and others won't be getting ICS. Instead they'll receive Gingerbread updates featuring some notable ICS features.
ICS updates are currently available for Samsung Galaxy S2 owners living in Korea and European countries like Poland, Hungary, and Sweden. Samsung says these updates are rolling out soon to other regions but no specific schedule was provided. ICS updates for Galaxy Note, Galaxy S II LTE, Galaxy Talineb 10.1, and Galaxy Tab 8.9 "will follow soon," the company adds. Again, no dates were given. If you own any of the aforementioned devices, we advice that you regularly check for updates by going to Settings > About Phone > Software update. You must be connected to the internet and have a registered Samsung account to receive over-the-air updates.
Perhaps the most interesting announcement made was for owners of Galaxy Tab 7, Galaxy S, Galaxy S Plus, Galaxy S SCL, and Galaxy W. According to the Korean company, these devices are getting Gingerbread updates by the end of March. These updates will add ICS features to these devices, including Face Unlock, Photo Editor, Snapshot, and several others.
Samsung ends their official announcement, saying "the availability and scheduling" of ICS updates vary with location and wireless carriers' requirements. So if you own a carrier-branded Galaxy device that's upgradeable to Android 4.0, you might not get these updates until later.