Welcome to yet another edition of the Gadget Digest series. In today's post, we'll take a look at several new devices and products that have been announced or released recently and which can be pretty useful to own or at least know about.
NVidia's Tegra 4 will boast four 2 GHz A15 cores, extreme performance
The specs for NVidia's next SoC for mobile devices has been leaked, and they look really impressive. The Tegra 4 will feature four ARM A15 cores, clocked at 1.2-2.0 GHz depending on the device and targeted power consumption, which would make it quite a lot faster than the Tegra 3 or any other SoC's that are currently on the market. It also looks like there will be an ARM A9-based Tegra 4, which will probably be the low end offer for affordable tablets and smartphones.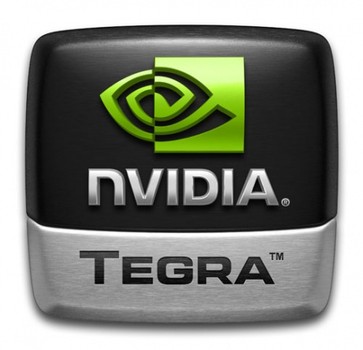 Acer's C120 pico projector goes on sale, can work using only a USB port
The Acer C120 pico projector has gone on sale, and it definitely looks like an interesting device – it can fit in the palm of your hand, weighs only 180 grams and can work from the 5V USB power line in an emergency, but you will have to use the provided power adapter to get the full brightness of the integrated (and very long lasting) LED lamp inside the device.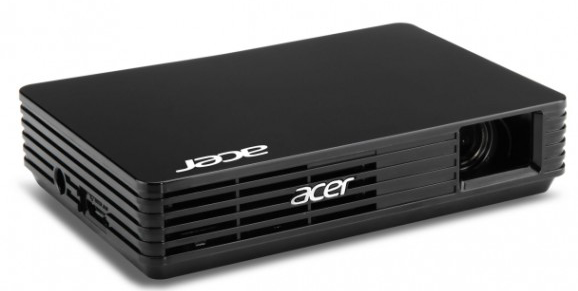 Panasonic's portable power packs charge your smartphone and/or tablet anytime, anywhere
Panasonic has amazed everyone with their smartphone duo presented this year, but it seems that they're getting into the mobile game with some other devices as well. They've just announced a few portable power packs that are pretty compact for their power rating (no doubt thanks to the use of Panasonic's exclusive 3100 and maybe even 4000 mAh battery cells) can be used for charging tablets, phones and even laptops on the go. The gadgets also include wireless charging plates for your new smartphone or other devices that support induction charging.
Toshiba's Camileo Air10 Wifi camcorder doesn't need a computer for live streaming
Toshiba's Camileo Air10 camcorder is nothing special when it comes to the main specs – it's a compact Flip-like camera that records in 1080p resolution, but the special thing about it is its ability to stream any video live to a remote service like YouTube, Facebook, Ustream or Twitvid using a Wifi connection (through a hotspot or even your smartphone). The gadget costs $160, and it undoubtedly brings the age of citizen journalism ever closer.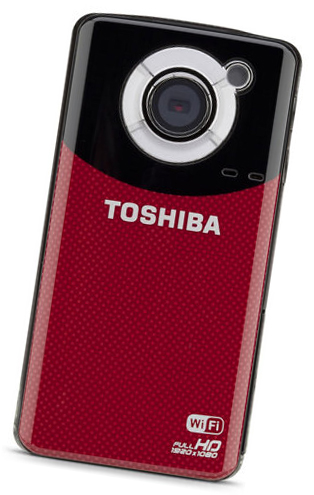 Wacom's new Bamboo Stylus Duo is a stylus AND a pen
Wacom has probably always known that their Bamboo Stylus was missing something, but only now have they realized exactly what – a pen! The updated Bamboo Stylus Duo is a stylus and a pen, on each end, which is a useful combination no doubt – but don't try using the pen end on your tablet or you'll regret it!



There are a lot of new products and gadgets being announced and released practically every week, so if you want to stay up to date with the latest stuff, be sure to come back more often, as well as subscribe to the RSS feed!