Welcome to yet another edition of Gadget Digest, where we list some of the most noteworthy gadgets and accessories that have been announced or released not long ago. Here's today's selection:
The Philips PicoPix 2480 is the most powerful pico projector in its class
Pico projectors are really useful if you travel, and the latest models can even replace your TV. The PicoPix 2480 is a new model from Philips and it offers quite a lot of power in its small form factor – you can get 80 lumens out of its LED bulb (or 55 when running on battery), which gives you a pretty bright 120 inch image with a 1000:1 contrast ratio – plenty enough for a home theater or any presentation. The resolution is only 854×480, but you could do worse, however the price is quite high at $450. You can already find the PicoPix 2480 on sale in the UK.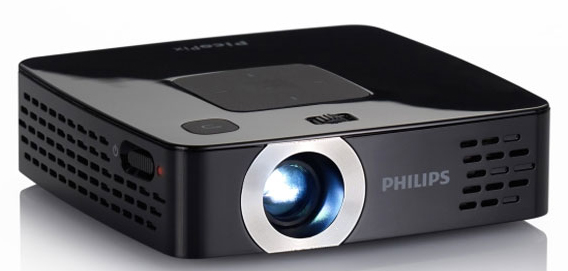 Sony's new iPhone docks use magnetic fluid, work with the iPad, too
Sony's new CMT-V50iP and CMT-V75BTiP look quite nice, but you wouldn't expect them to sound pretty well when you see how thin they are. However, they do have a clean loud sound, all thanks to the use of magnetic fluid instead of the usual dampers – an ingenious design from Sony's engineers. Both docks can be used with the iPhone, iPod or the iPad (although the latter looks a bit weird when docked), and both of them also support input via USB, but only the CMT-V75BiT has the ability to stream audio in high quality over Bluetooth from any device.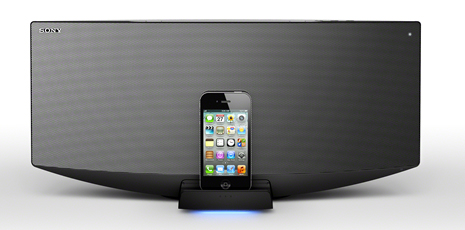 Sony also has a new Blu-Ray player, with a dual core processor and upscaling to 4K resolution
Sony also just launched a new Blu-Ray player – the BDP-S790, which offers enough features to make it worth the high asking price, but the most interesting ones are the dual core processor that powers all the software (so the interface should be pretty smooth) and support for 4K upscaling – even though 4K TVs aren't out yet, Sony is already future-proofing. Of course, 3D playback and all the popular connectivity options and apps are there, as well.


The first PS Vita speaker stand from Nyko looks pretty nice, works as intended
The PlayStation Vita doesn't have a lot of third party accessories yet, but things are probably going to change soon. Nyko has already announced a pretty nice audio dock for the console – the device looks nice, packs two small speakers that are definitely better than the one integrated on the PSV itself and costs just $30 – not bad, indeed.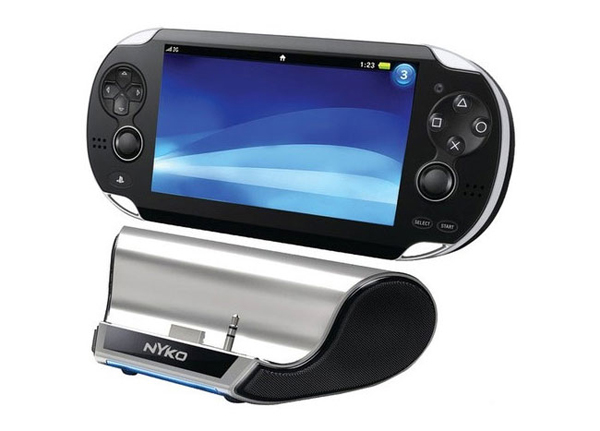 The Nofan CR-95C gets a copper update, cools 100W CPUs in absolute silence
The Nofan CR-95C nickel IcePipe is a very nice and practical cooler for all the people who need the power of a desktop, but don't want to put up with the constant sound of fans cooling the components inside. And now it's got an upgrade in the form of a copper model – as you may know, copper conducts heat much better than nickel. Although it's pretty hard to cool a processor without air, the CR-95C manages to do just that with any CPU that has a TDP of under 100W – that's pretty much most of the quad cores on the market.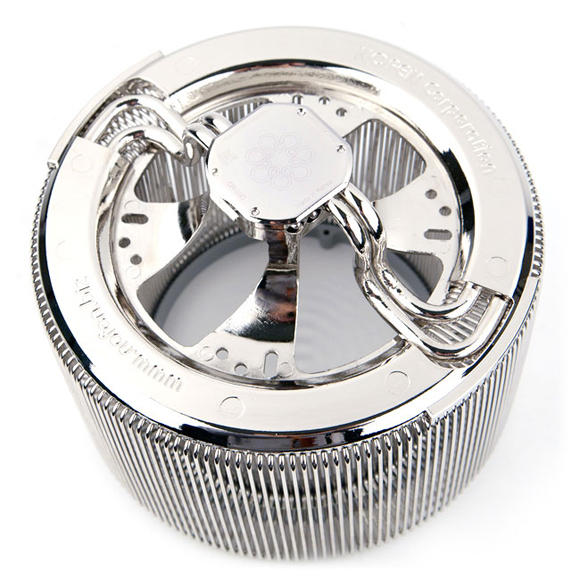 Be sure to visit often for the latest information from the tech and mobile industries, and subscribe to the RSS feed if you like getting your news that way – GadgetMania.com