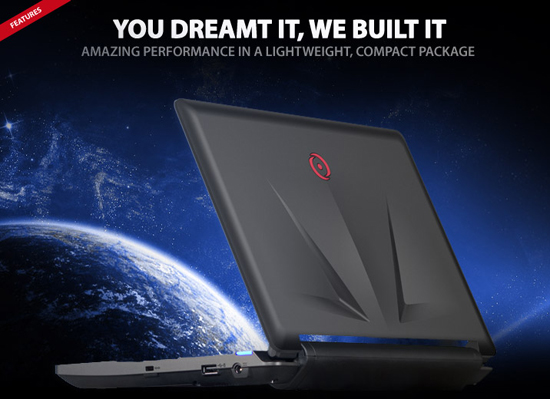 Maingear Pulse 11 isn't the only 11-inch gaming laptop taking on the legacy of Alienware M11x. Origin PC, co-founded by former employees of Alienware, is releasing one of their own too. The compact but high-performance EON11-S was announced today by Origins. This is good news really, since Alienware M11x is being phased out and replaced with the larger M14x.
Origin EON11-S will launch with Intel's fresh line of Ivy Bridge processors and NVIDIA GT 650M graphics card, just like Maingear Pulse 11. These two specs are good enough to support gaming needs and more than enough for artists, tech enthusiasts, and professionals in need of better-performing laptops with an 11-inch form factor. Because of NVIDIA's Optimus technology – which switches the discrete graphics card off when not needed – the laptop lasts up to 6.5 hours on battery. Other known specs include wireless networking, Bluetooth 4.0, HDMI connectivity, and USB 3.0.
"Everyone dreams of a laptop that is smaller, lighter, has a longer battery life, and has the ability to play all of the latest PC games well," said chief executive and co-founder of Origin PC Kevin Wasielewski. "The EON11-S makes that dream a reality and without making any ultra-sacrifices."
EON11-S weighs less than 4 pounds and has a finned back lid design similar to the Alienware lineup. Standard color choices include matte red, glossy silver, and matte black but a custom paint job is open for everyone. The gaming laptop is highly customizable and sells for $999 beginning today, which is a hundred dollars cheaper than Pulse 11.