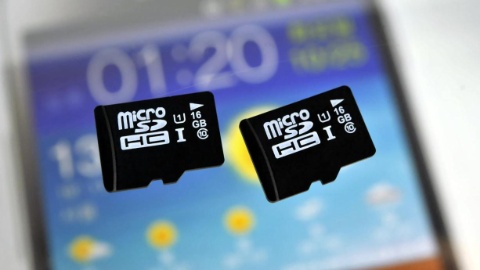 Admit it. The only thing you look into when choosing a memory card for your phone is space. The larger it is, the better. We tend to overlook a more important aspect of memory cards – speed. Today, Samsung announced what may be the fastest microSD card for smartphones, tablets, and other compatible devices. And there is no doubt that it will start a new era for the tiniest external storage.
The new breed of microSD cards are UHS-1 category, a speed class previously limited to SDHC and SXDC cards. Ultra High Speed Class is a speed category designated for SDHC and SXDC memory cards, with UHS-10 being the slowest and UHS-1 as the fastest. Samsung's newly announced microSD card is therefore the fastest of its kind, thanks to its UHS-1 formatting. It is the first UHS microSD storage that's soon to be available in the market.
Samsung's UHS-1 microSD card are limited to 16GB for now. But the Korean company expressed its desire to produce UHS-1 microSDs with greater capacities in the future. Internal testing by Samsung shows it has read speeds of 80MB per second. No word on write speeds yet and there's no telling how fast it actually is until we perform some real-world testing.
According to Wanhoon Hong, Samsung executive vice president for memory sales and marketing, microSD cards with UHS-1 category offer an "extremely high level of performance" for LTE smartphones and advanced mobile apps. "This allows consumers to enjoy high quality images and video playback directly from the memory cards, which fully support the advanced performance features of diverse digital gadgets," Hong adds.
The 16-gigabyte UHS class microSD went into mass production a month ago but Samsung keeps mum about its availability. No pricing details were revealed as well but it could be more expensive than today's fastest microSD cards with read speeds of 21MB/s.
via CNET