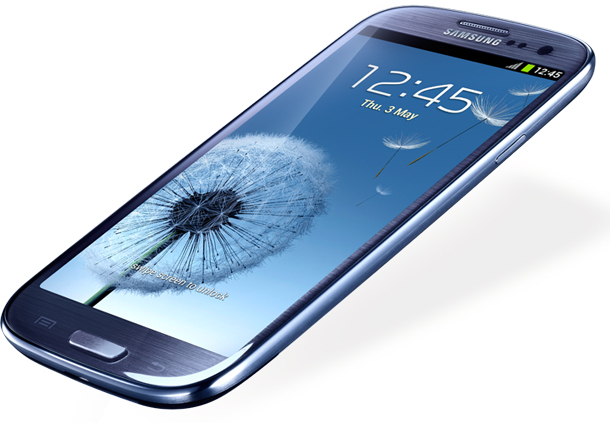 In case you missed it, Galaxy S3 was announced at Samsung Unpacked 2012 on May 3. It has a 4.8" screen with Super AMOLED HD display, 1GB RAM, 32GB internal memory, an 8-megapixel AF camera with LED flash, and a nature-inspired Touchwiz UI among other things. Powering the behemoth is Samsung's very own quad-core processor, Exynos 4 Quad. And did I mention it has a completely new look? It has curved corners and a glossy black. Although Samsung intends to make SGS3 globally available like the Galaxy S2, distribution dates are uneven.
Most of Europe will get Samsung Galaxy S3 on May 29. No specific countries were mentioned but you can take away UK from the list. A representative from Samsung UK says it will arrive in Great Britain the day after, May 30. Samsung didn't give details on pricing as well but it will likely cost the same price as the Galaxy S2 – possibly slightly higher – when it was launched. Retailers are already dropping prices of SGS2 across Europe in preparation for its arrival.
Three UK is offering SGS3 as a pre-order beginning May 4 without any upfront cost. You do have to sign up for £34/month One Plan contract with unlimited data, 5000 Three-to-Three minutes worth of calls, 2000 any network minutes, 5000 texts, and tethering.
After Europe, Galaxy S3 will likely launch in Asia next – presumably this June. The US market will be last to see SGS3 though, especially carriers who opt for the LTE variant of the phone. Samsung already announced they will launch HSPA+ and LTE variants of their flagship phone, both with variations in specs. T-Mobile is the only carrier rumored to adopt the quad-core HSPA+ version of SGS3.