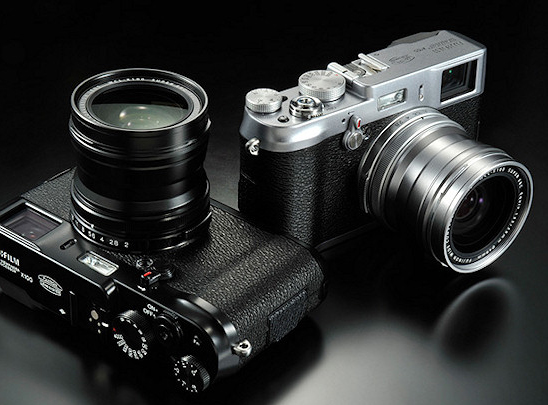 Each camera has limitations. Additional accessories break these barriers and add functionality to a camera. Lenses for example, extend the range of a camera and improve image quality. Fujifilm today announced WCL-X100, a new accessory for FinePix X100 that does just that.
WCL-X100 is a wide-angle conversion lens that increases the 35mm focal length (35mm equivalent) of Fujifilm FinePix X100 by 0.8 times. This enables the camera to capture a wider, 28mm field-of-view. The accessory is optional and sold separately from X100. It features an all-glass optical construction. And because the lens has Fujinon Super EBC coating, WCL-X100 therefore produces sharper images in addition to expanding viewing angles.
It's not enough that you buy this accessory for these added features. You also need to update the firmware of your FinePix X100 to version 1.3. Once updated, the Wide Conversion Lens option will be available in the camera settings. The lens does have its flaws. When used there's a tendency for photos to come out with purple fringing or distortion. This should give you more reason to update your camera's firmware because it seems to reduces these problems and ensure you get the output you wanted.
The practicality of the new accessory is unquestionable. Fujifilm X100 is a fixed focal length camera but with the help of WCL-X100, it can be used for taking large group shots and landscapes. Availability and pricing hasn't been confirmed yet but we do know Fujifilm is selling it in silver and black.