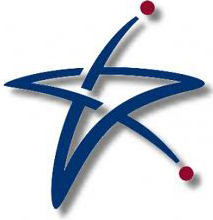 Carriers have an odd way of charging customers for data usage that exceed limits. They charge a few cents for every megabyte of extra data consumed, costing customers hundreds of dollars for gigabytes worth of data whenever they exceed limits. Three major US carriers namely T-Mobile, Verizon, and AT&T have already abandoned this method of charging, asking only $10 for every gigabyte of data beyond limits. US Cellular joins these carriers and comes up with new data plans starting this year.
US Cellular now offers a 300MB data plan for $20/month, 2GB for $25/month, 4GB for $45/month, 5GB for $50/month, and 10GB for $90/month. The 300MB data plan has the worst offer and we don't recommend it at all. It may be the cheapest but this plan will cost you $10 for every 300MB worth of extra data. That means you could be charged as much as $30 for an additional 900MB of data consumption. All other plans offer better value even though they're more expensive. US Cellular will only charge you $10 for every extra gigabyte used when subscribed to them. Whenever you reach a 1GB mark, you'll be charged another $10.
Prior to these changes, customers could rack up to $250 for each gigabyte of extra data. In this day and age where everyone relies on the internet, it's an unreasonable price to pay for just 1GB of data. Existing customers and those who plan to catch a deal from US Cellular will be pleased with these cheaper data plans. Last April, Verizon also updated their international data plan. Verizon will charge $25 for every 1GB of data used in more 130 countries outside the US.