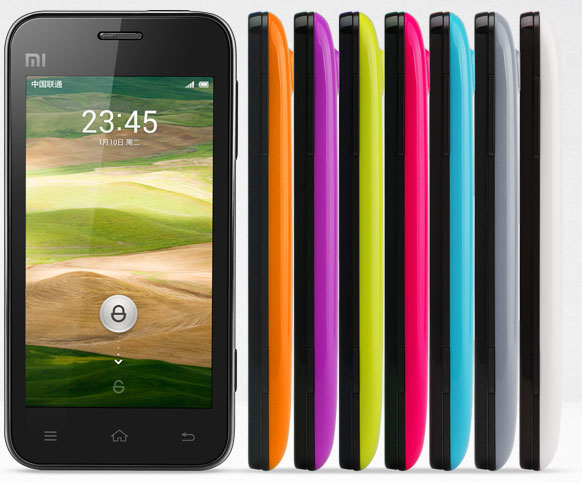 Chinese phone maker Xiaomi launched M1 Mi-One a year ago and had one big advantage – user interface. MIUI, one of the most loved custom ROMs ported to a variety of Android phones, was preloaded into the phone as its standard OS. The phone was well-received and sold 150,000 units in a short 13-minute time frame. After a successful release, it didn't come as a surprise when we found out they're selling a less expensive version – M1 Mi-One Youth.
Only a few changes were made on the design of M1 Mi-One Youth. Design-wise, it is still M1 but now comes in differently-colored back covers. Color choices include white, lavander, sky blue, hot pink, yellow, purple, and orange. The back cover loses the rubberised finish of Mi-One and is replaced by a smooth, glossy surface. Its dual-core processor was downgraded to 1.2GHz from 1.5GHz; along with RAM which was reduced to 769MB from 1GB. All other specs like screen size, resolution, internal storage, and camera remain identical for both.


M1 Mi-One Youth appears to target younger crowds who are looking to buy a fashionable Android smartphone with adequate specs. The phone certainly fits this profile. Xiaomi is selling the device for $240, GSM unlocked. It will go on sale in China beginning Friday, May 18.