Mobile technologies never stay in one place – they advance at a staggering rate these days and new, never seen before devices and technologies are being announced pretty much every week. The Mobile Tech Digest series will aim to cover the mobile industry and its latest and most interesting developments. Here's today's pick of the best new technologies:
Fuji Xerox' color e-paper display brings better colors, looks just like real paper
E-paper displays have a lot of advantages over their liquid crystal counterparts, with the main ones being the much lower power consumption, better sunlight visibility and more durable and light construction. The technology is quite a lot behind in the picture quality area, though, but the technology is advancing at a pretty good pace. Qualcomm's Mirasol displays have already proven that color e-paper is possible, and now Fuji Xerox has improved on the tech, bringing better colors and a higher resolution to e-paper. Their prototype was 5 inches on the diagonal and had a 800×600 pixels resolution, with a pretty respectable picture quality that looked pretty much like the real deal (paper, that is).
Miracast is fast on becoming a standard, Airplay and WiDi should look out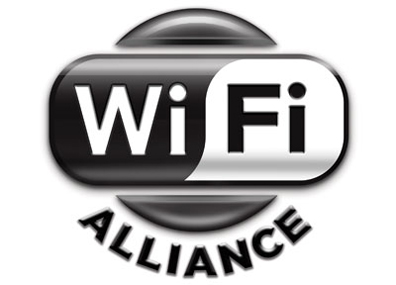 Wireless video has got off the ground pretty quickly after Wifi N and other similar MIMO wireless technologies got widespread, and now, the manufacturers are working on a common standard for video transmission over Wifi. Intel has WiDi, but it's not really popular, mainly because it needs extra hardware to make it work. Miracast is a seemingly better alternative, and right now, it has quite a lot of backers that want to make it the go to standard. If things go smooth, we should have a pretty good wireless video standard in most devices (both mobile and desktop bound) by 2015.
LG's new 5 inch display goes 1080p, surpasses Apple's Retina Display

The iPhone 4's Retina display has certainly stirred things up in both the smartphone and display industries, and now Apple is doing the same with laptops. The iPhone 4S still has the highest pixel density of all phones on the market, but LG is looking to change that with their new 5 inch LCD display, which crams a whole 1920×1080 pixels inside, for an effective density of 440 PPI, which make the 326 PPI in the iPhone 4S look like yesteryear's tech.
Texas Instruments readies temperature sensors for future mobile devices
Our smartphones have a lot of sensors, but there's something pretty important that's been missing – an accurate temperature sensor! Well, TI has finally cracked that nut, having announced and demoed a very small and power efficient infrared sensor that can accurately tell you the temperature of any surface you point it at. The chip is just 1.6×1.6mm, so it can fit perfectly alongside the camera on the back of future tablets and smartphones.
The Sandia cooler is 30x more efficient and a whole lot quieter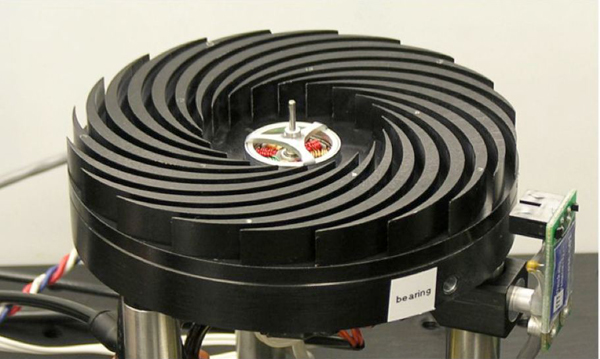 The "Sandia Cooler", as it's been dubbed, has already been in the news last year, but it was only a concept – this year, we've got an actual prototype and it looks like it can actually deliver on its promises. The cooler gets rid of the old heatsink+fan configuration that has been used in pretty much every industry ever, replacing it with an all-in-one piece, which is both the heatsink and the fan. Yes, the heatsink itself is a centrifugal fan that cools itself down. The design allows for a more efficient use of space, but it's also more effective than the traditional combo – 30 more effective, that is! While the manufacturer is looking to use it in ACs, cars, industrial chillers and desktop computers, smaller models can potentially be used to cool down powerful laptops and Ultrabooks, without making them sound like jumbo jets about to take off.
There's plenty of activity in the mobile industry, and the latest technologies can lead to a much better experience tomorrow, and of course, a better future, so it's pretty interesting to stay up to date with the latest developments – be sure to visit Gadgetmania.com often for the latest and best updates!