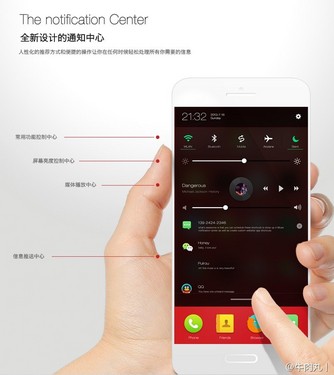 ZTE is best known for it's low end and mid end Android handsets, but despite this, they are still trying hard to get their name heard at the top end of the market. One such device that may actually prove to be successful for ZTE is the Nubia Z7, and new rumors suggest that the device could easily compete with the Galaxy S5, Sony Sirius and HTC M8.
According to a report from Chinese website CNMO, ZTE may announce the Nubia Z7 some time this quarter, either in March or April. The same report suggests that the Nubia Z7 will come equipped with a 6.44 inch display, making it a whole lot larger than it's predecessor, the Nubia Z5S.
No details have been given on the resolution for the display on the Nubia Z7, but I don't doubt it will be that bad, especially considering the other rumored hardware specifications for the device.
Rumors suggest that the device will come with a Snapdragon 800 chipset with a quad core 2.3GHz processor, a primary camera with flash functionality, and an incredibly 128GB of internal memory. Obviously the most exciting thing about this news is the memory capacity of the device, but the rest of the hardware specs for the Nubia Z7 are looking pretty good too. No details have been given on the RAM capacity of the device yet.
Another interesting piece of news is that the Nubia Z7 may come with a redesigned UI which has a easy-to-use minimalist design.
It has not been confirmed whether the Nubia Z7 will make it to an international launch, or whether it will remain in Asia, however we're bound to get more information about the device closer to it's launch later this quarter.
We'll keep you updated about this device, and will also create an overview once more official information comes in.
Source: CNMO