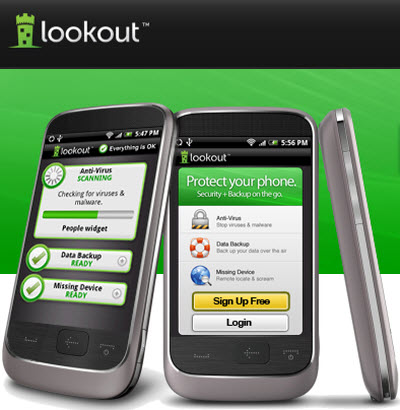 It has been reported that Lookout, a company that offers security services for smartphones, has just raised an amount of $19.5 million in Series C funding led by Index Ventures with existing investor Accel Partners and Khosla Ventures participating along. This brought Lookout's total funding to an amount of $36 million.
The company's web-based, cloud-connected applications for Android, Blackberry and Windows Mobile devices assists users from losing their phones as well as identifies and block threats on the devices. With the service, consumers simply download and install software, which will act as a tracking application and virus protector.
According to a statement from the company, they now have more than 4 million users after crossing the 2 million mark in September.
The company was recently featured in a Verizon Wireless advertisement and has already started generating revenue by introducing a new service which will provide a comprehensive list of applications that can access users' private data, such as identity, location and messages. With the new service users can also wipe and lock a phone remotely in the event it is lost or stolen.