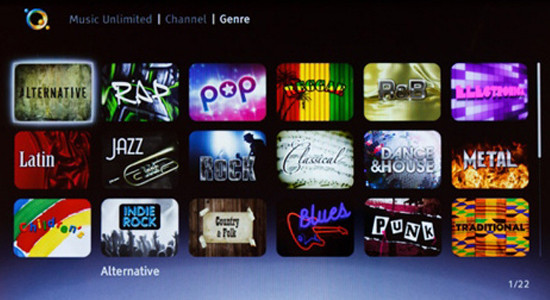 Sony today launched a new music streaming service, with the aim of boosting sales of its consumer electronics.
The new service, "Music Unlimited" is a cloud computing-based digital music service that does not involve downloading music. Instead, the subscription service will provide users with access to a catalog of around 6 million tracks, which can be streamed to Sony Internet-connected devices such as the Playstation 3, personal computers and Bravia television sets.
According to Sony the files can be synchronized with a user's existing music files, including iTunes.
The new services will be available to the U.K. and Ireland. It is expected to be rolled out to Canada, France, Germany, Australia, Italy, Spain, New Zealand and the U.S. next year.
Sony mentioned that the service will not yet be available on portable devices such as the Walkman or mobile phones. Plans are in motion to add the services to these devices as well.